TOP BAKER WINNERS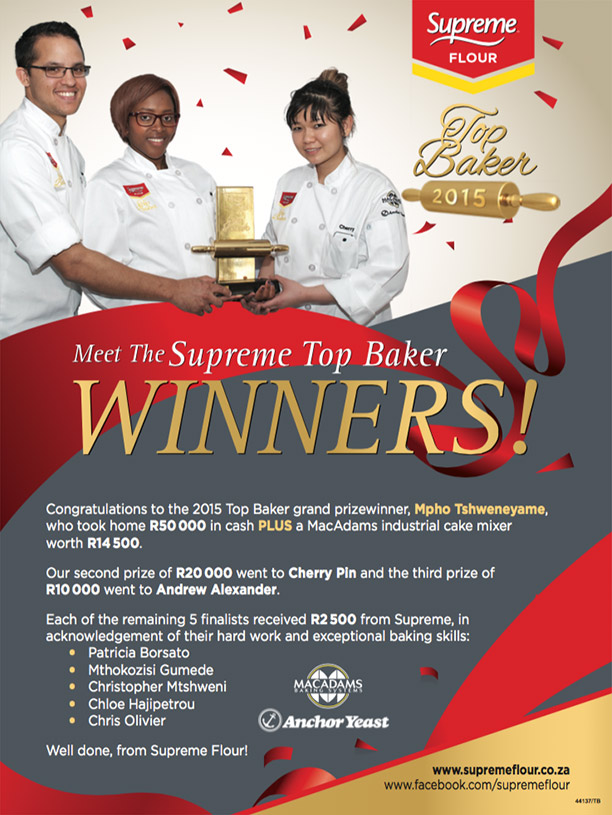 MEET THE SUPREME TOP BAKER WINNERS!
Congratulations to the 2015 Top Baker grand prizewinner, Mpho Tshweneyame, woth took home R50 000 in cash PLUS a MacAdams industrial cake mixer worth R14 500.
Our second prize of R20 000 went to Cherry Pin and the third prize of R10 000 went to Andrew Alexander.
Each of the remaining 5 finalists received R2 500 from Supreme, in acknowledgement of their hard work and exceptional baking skills:
Patricia Borsato
Mthokozisi Gumede
Christopher Mtshweni
Chloe Hajipetrou
Chris Oliver
WELL DONE FROM SUPREME FLOUR!