Introducing the Supreme
Siyabhaka Academy
​We are delighted to announce the official launch of the Supreme Siyabhaka Academy. The state of the art facility opened it's doors to our first intake group of 12 aspiring young bakers in March of 2019!
Aligned with, and critical to the RCL Foods baking growth strategy, the Academy will develop these school leavers over 18 months of theory and in-bakery training into a new breed of highly employable young baking professionals.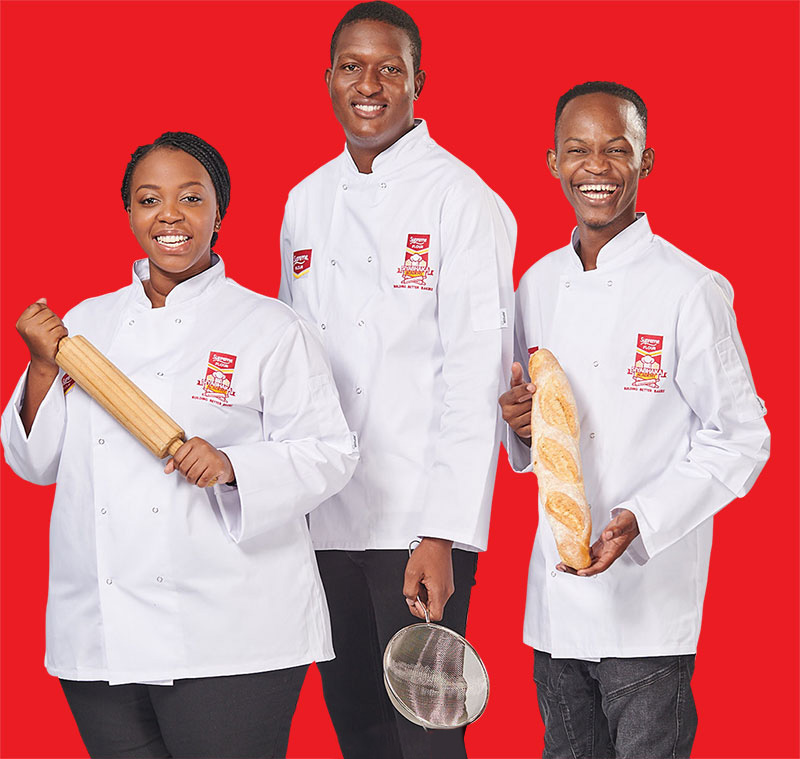 THE SIYABHAKA ACADEMY HAS THREE KEY OBJECTIVES
1
To develop and nurture the skills of each individual learner, creating the highly employable young professionals that are needed in the baking industry at large.
2
To grow awareness of the Supreme brands as a brand of baking of excellence and consistency, associated with 'best-in-class' skills, service and product.
3
To lead the industry by raising the standard of in-store and professional bakery skills and product across the board, improving the consumer experience and strengthening our customer relationships.
We look forward to sharing this inspiring journey with you, so watch this space for updates!