Turbo 5% Bread Concentrate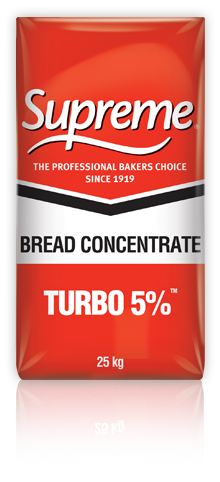 The Turbo 5% concentrate is in a powder form, and is used in the production of white or brown tin bread.
The Supreme Turbo 5% bread concentrate has been specially developed from the highest quality local and imported raw materials. Bread baked with Turbo concentrate exhibits superior shelf life, guaranteed consistency and excellent water absorption, resulting in decreased loaf cost.
---
Available in these sizes
25kg