POTBROOD
This recipe can be made in loaf tins too as an alternative to your everyday loaf.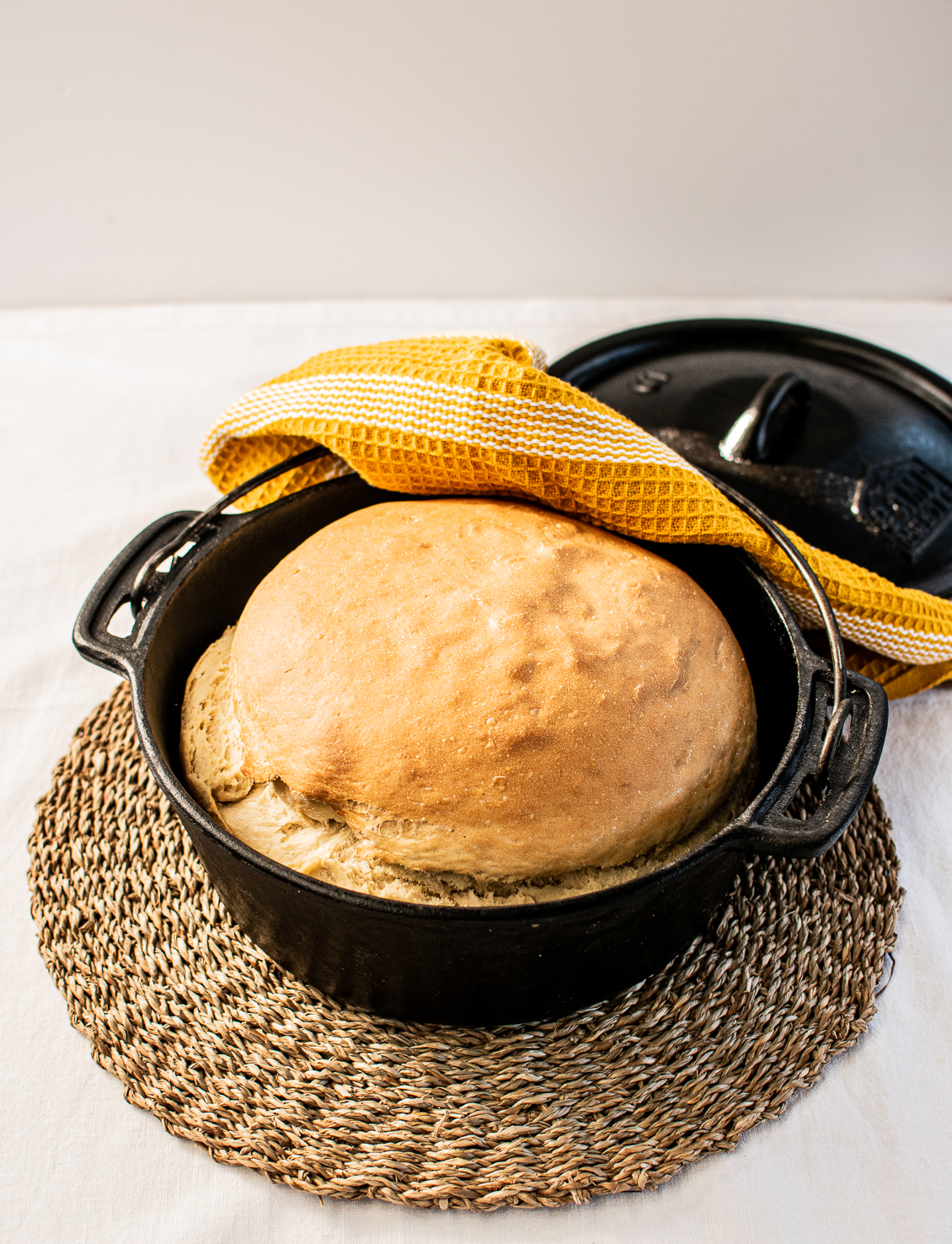 General Info
Preparation: 65 minutes
Baking: 45 minutes
Ready In: 2 hours
Servings: 1 large round pot loaf or 2 large loaf tins
Ingredients
1 kg SUPREME White Bread Flour
10 g Instant dried yeast
10 ml Sugar
10 ml Salt
65 g Margarine
650 ml Lukewarm water
1 Beaten Egg or 60 ml milk
Recipe Instructions
1. Combine flour, yeast, salt and sugar.
2. Rub margarine into dry ingredients.
3. Add liquid gradually and mix to form soft dough. Knead well for about 10 minutes.
4. Place on a lightly floured surface, cover with a plastic sheet and rest for 20 minutes.
5. Knock dough down. Shape into a ball and place into a well greased, flat bottomed cast iron pot. Cover and allow to rise for 20 – 25 minutes.
6. Brush with beaten egg and bake at 200°C for 40 – 45 minutes or until the loaf sounds hollow when tapped with the knuckles.
VARIATIONS
1. Add 1 x 410g yellow maize kernels (drained) and 150g grated cheddar cheese.
2. Add 250g crispy bacon and two medium size onions (chopped).
3. Add 125g grated/powdered biltong and 100g grated cheddar cheese.
4. For stick bread, flatten dough and cut into strips. Wrap around sosatie sticks (that have been soaked in salt water for 30 minutes). Put onto the braai grid and turn regularly. Be careful that the fire is not too hot.
---