100 % ADDITIVE FREE SUPREME FLOUR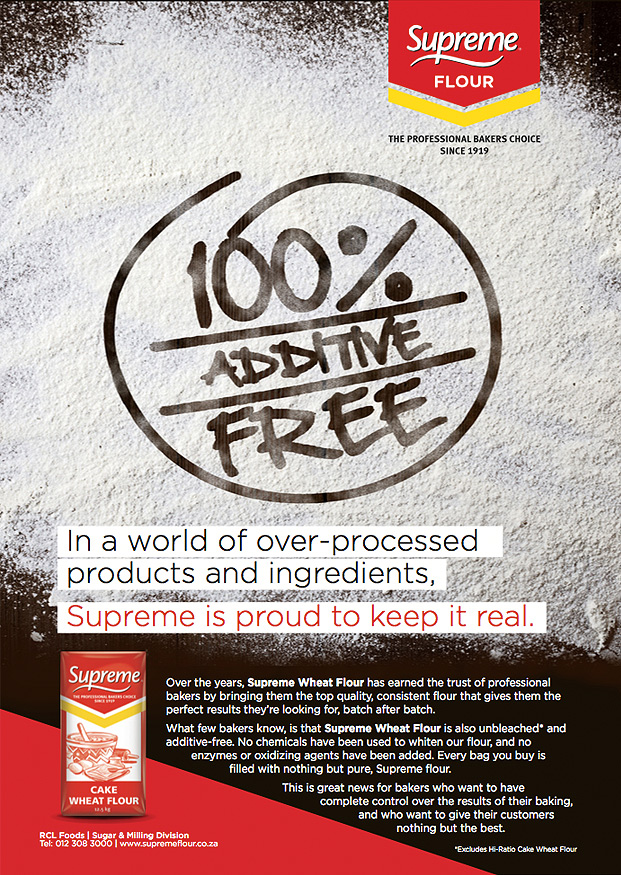 IN A WORLD OF OVER-PROCESSED PRODUCTS AND INGREDIENTS, SUPREME IS PROUD TO KEEP IT REAL.
Over the years, Supreme Wheat Flour has earned the trust of professional bakers by bringing them top quality, consistent flour that gives them the perfect results they're looking for, batch after batch.
What few bakers know, is that Supreme Wheat Flour is also unbleached* and additive-free. No chemicals have been used to whiten our flour, and no enzymes or oxidizing agents have been added. Every bag you buy is filled with nothing but pure, Supreme flour.
This is great news for bakers who want to have complete control over the results of their baking, and who want to give their customers nothing but the best.
*Excludes Hi-Ratio Cake Wheat Flour