Supreme On-Pack Competition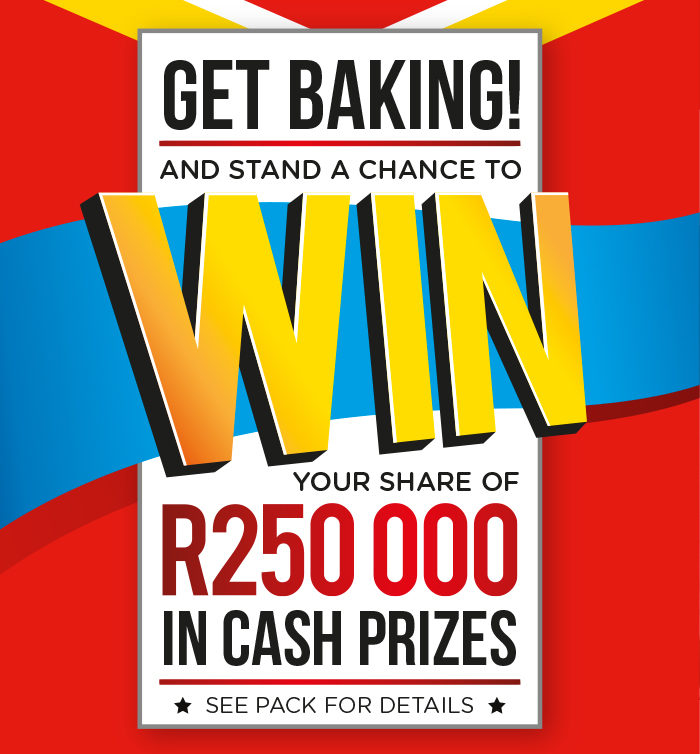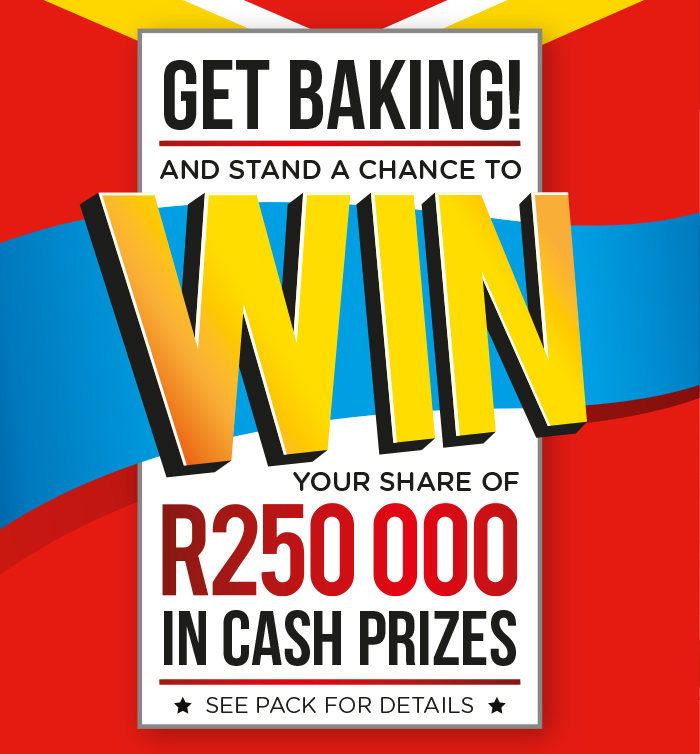 Stand a chance to WIN your share of R250 000 in cash prizes.
HERE'S HOW TO ENTER
Find the unique code printed on the inside of your Supreme Flour bag
Dial *120*863*2000# to submit your unique code (USSD charged at 20c for 20 seconds)
You will be notified instantly if you are a winner
TERMS & CONDITIONS:
The promoter is RCL FOODS (Pty) Ltd ("the Promoter").
Any persons entering or participating in this Competition ("Participant") accept and agree that by entering this Competition, they have had an opportunity to read and consider these Terms and Conditions and that they are bound by these Terms and Conditions.
By entering the Competition, the Participant unconditionally and irrevocably indemnifies and holds harmless the Promoter, as well as its holding company, its subsidiaries and any subsidiaries of its holding company, and their successors and assigns, directors, employees, agents or consultants against all and any losses, claims, proceeding, actions, damages (direct, consequential or otherwise), liability, demands, expenses, legal costs (on an attorney and own client basis) howsoever arising out of, based upon, or in connection with (directly or indirectly) the Participant's participation in the Competition and the prizes.
This Competition starts on 15 January 2017 and closes on 15 April 2017. No late entries will be accepted.
All persons, including South African citizens and foreign nationals, may enter the Competition. All Participants must be 18 years or older.
No director, employee, agent or consultant of RCL FOODS (Pty) Ltd, or their spouses, life partners, business partners or immediate family members, or the supplier of goods and services in connection with this Competition may enter this Competition.
Participants stand a chance of winning a share of R250 000 in cash prizes. There is R2 800 to be won each day for 90 days.
In order to stand a chance of winning, participants must buy a 10kg or 12.5kg Promotional Supreme pack, find the unique code printed inside the bag, then dial *120*863*2000# and follow the instructions to see if they are one of the winners. Each USSD session is charged at R0.60 per 1 minute. Free minutes do not apply. Participants must keep their invoice number as proof of their purchase.
All winners of the prizes will be notified immediately if they have won.
Multiple entries are permitted but only one entry per unique number is permitted.
Neither the Promoter, nor any party involved in the Competition, shall be responsible for any lost, damaged or delayed entries for any reason whatsoever, and proof of sending will not be accepted as proof of receipt. The Promoter is not liable for any technical failures affecting the participation and/or prize redemption process of the Competition.
Entries which are unclear, illegible or contain errors will be declared invalid.
No entries from agents, third parties, organised groups or applications automatically generated by computer will be accepted.
In the event that any of the prize winners cannot be successfully contacted, or fail to respond to the Promoter, within a period of one week from the date of their win, following all reasonable attempts to do so using the contact details provided by the Participant, the Promoter reserves the right to draw another name in substitution. The names of the prize winners will also be published on the Promoter's website (www.supremeflour.co.za).
The winner will be required to provide their name, identity number and contact details and to sign an acknowledgment of receipt of the prize.
The winners may be requested to take part in the Promoter's publicity campaigns or to allow their names and likenesses to be used by the Promoter for promotional purposes. The winner is, however, entitled to decline such request.
Where the winner consents to take part in the Promoter's publicity campaigns, they will not be entitled to any remuneration for such participation and all materials arising from such participation will be the sole property of the Promoter.
The judges' decision will be final and binding and no correspondence will be entered into.
The prize is not transferrable, and may not be exchanged for cash or any other items.
The Promoter's contact details: RCL FOODS (Proprietary) Limited, Ten The Boulevard, Westway Office Park, Westville, 3629. Tel: +27 12 308 3208.