ULTIMATE CARROT CAKE
Nothing beats a classic carrot cake, and this one is a favourite of ours… Sprinkle with chopped walnuts for some extra crunch on top.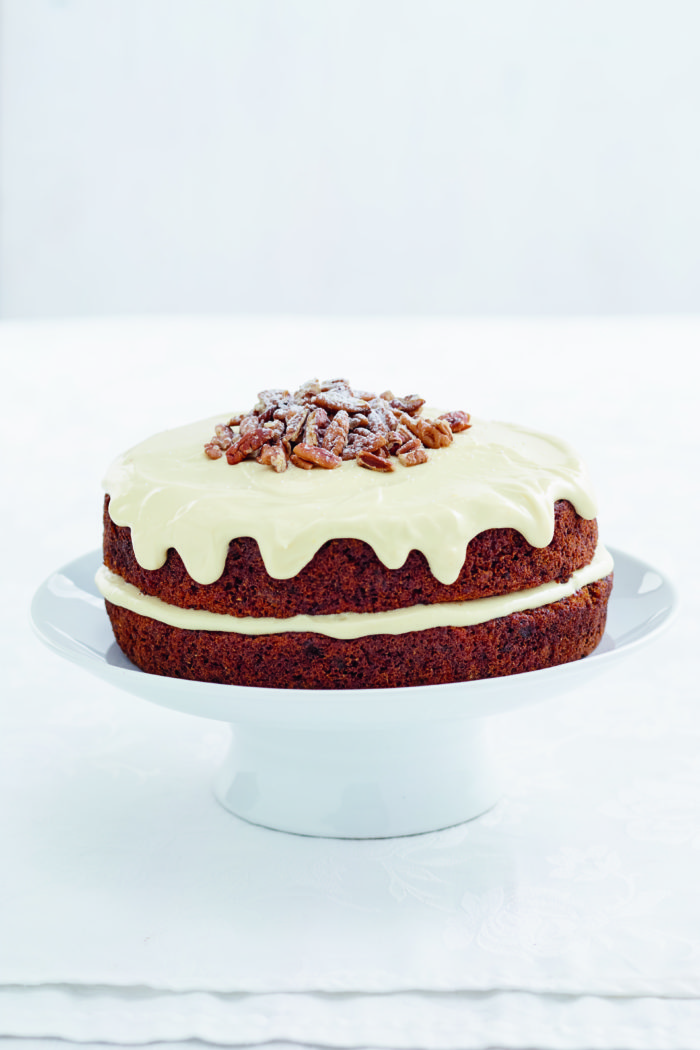 General Info
1 Hour
Serves: 1 Cake
Ingredients
1¼ cup Oil
1 cup White sugar
1 cup Packed brown sugar
10 ml Vanilla essence
4 Eggs
250 g / 2 cups SUPREME Cake Wheat Flour
10 ml / 2 teaspoons Bicarbonate of soda
10 ml / 2 teaspoons Baking powder
½ teaspoon Salt
15 ml / 1 tablespoon Ground cinnamon
½ teaspoon Nutmeg
3 cups Grated carrots
1 cup Chopped pecans or walnuts
1 cup Raisins
Cream Cheese Icing:
250 g Cream cheese, softened
115 g Butter, softened
2 cups Icing sugar
5 ml / 1 teaspoon Vanilla extract
Recipe Instructions
Pre-heat the oven to 170°C and lightly grease and flour two 22cm baking pans.
In a large bowl, combine oil, sugars, vanilla and eggs and blend well with a mixer.
In a separate bowl, sift together flour, baking powder, baking soda, salt, cinnamon and nutmeg.
Gradually add flour mixture to the sugar and egg mixture and mix well.
Stir in grated carrots and add nuts and raisins. Pour into prepared pans.
Bake for 40 – 45 minutes or until a fork comes out clean. Cool after taking out of oven.
For the icing: Blend together cream cheese and butter until creamy.
Gradually add icing sugar, then vanilla and beat for about a minute. Scrape down the sides of the bowl and beat again. Spread over the cooled cake.