TEA TIME FRUIT LOAF
Enjoy a slice with your afternoon cup of tea.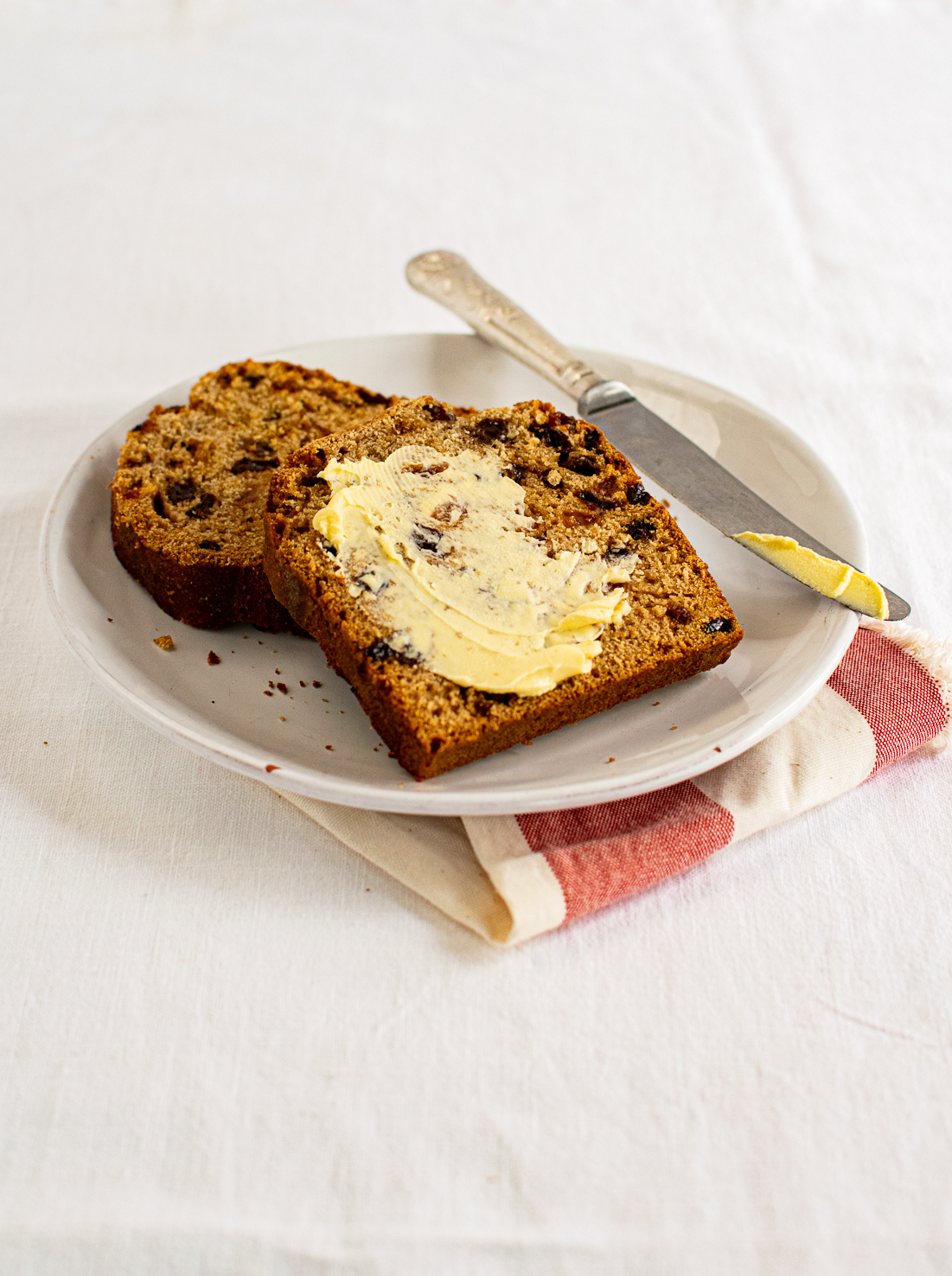 General Info
Preparation: 1 hour
Baking: 1 hour 45 minutes
Ready In: 3 hour
Servings: 1 Loaf
Ingredients
500 ml Water
250 ml Sugar
500 ml Sultanas or mixed dried fruit
60 g Butter
2 Eggs, lightly beaten
750 ml SUPREME Cake Wheat Flour
5 ml Mixed spice
5 ml Cinnamon
5 ml Baking powder
Recipe Instructions
1. Gently heat water, sugar, dried fruit and butter in a pot on the stove top until butter melts and sugar dissolves.
2. Allow to cool then stir in eggs, flour, spices and baking powder.
3. Pour into a large loaf pan which has been greased and floured or bottom lined with baking paper.
4. Bake at 160°C for 1 hour 45 minutes or until a skewer inserted comes out clean.
5. Remove from the oven and leave to cool in tin for 10 minutes, then tip out onto a wire rack to finish cooling. Serve cut in slices with butter.
---