VALENTINE'S SUGAR COOKIES
SUPREME Cake Flour produces high quality biscuits with an exceptional taste. This recipe is great for any celebration or season too!!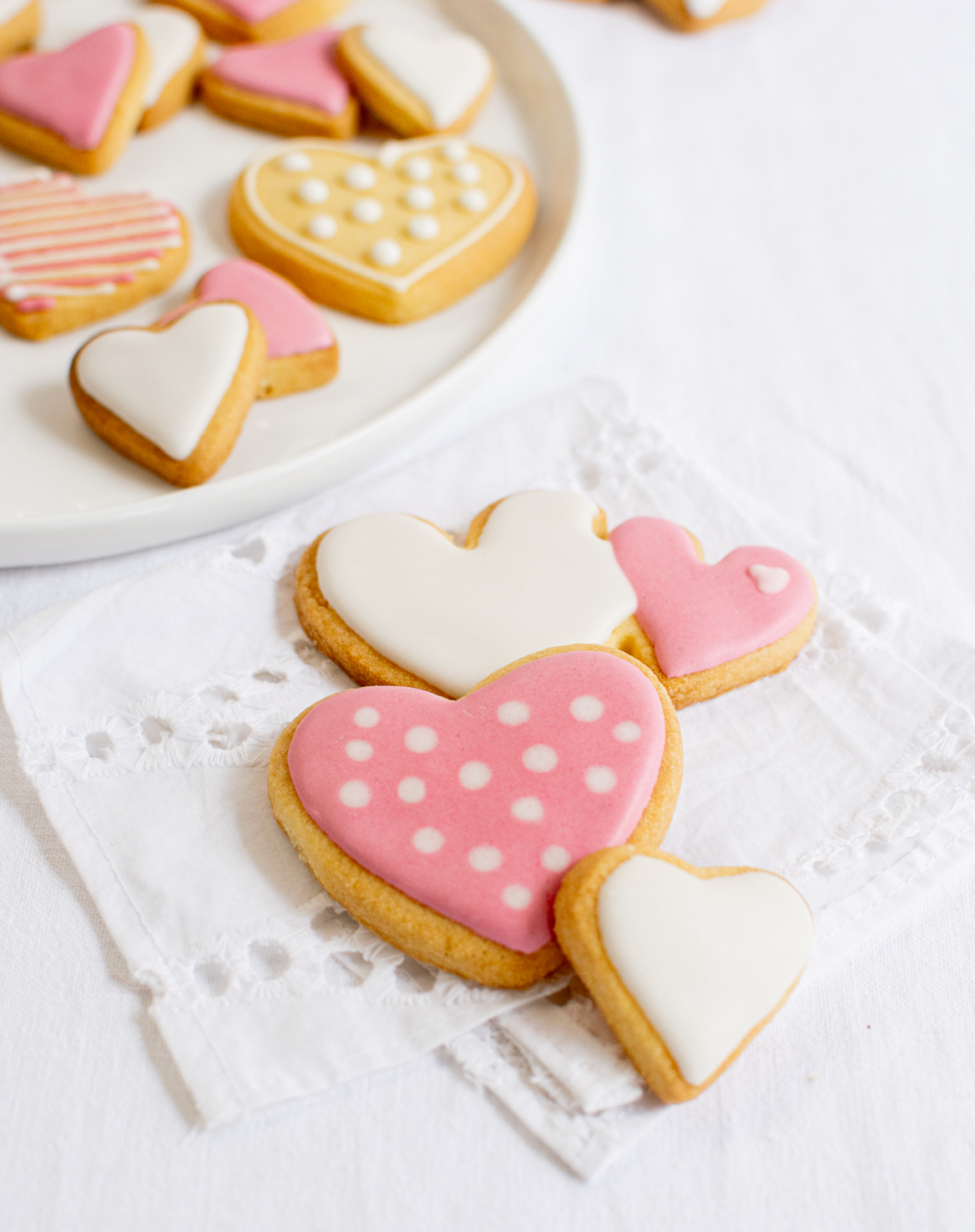 General Info
Preparation: 5 minutes
Baking: 15 minutes
Ready In: 20 minutes
Servings: ± 30 cookies
Ingredients
For the dough:
250 g Butter
140 g Castor sugar
1 Egg Yolk
10 ml Vanilla essence
300 g SUPREME Cake Flour
For the icing:
2 Egg whites
500 g Icing sugar
Drop or two of water
Food colouring (pink used)
Recipe Instructions
For the dough:
Mix softened butter and castor sugar in a large bowl with a wooden spoon, then add egg yolk and vanilla extract and briefly beat to combine.
Sift SUPREME Cake Flour and stir until the mixture is well combined – you might need to get your hands in at the end to give everything a really good mix and press the dough together. Chill for 30 minutes or until the dough is firm but still pliable.
Preheat the oven to 180°C.
Lightly dust a flat surface with SUPREME Cake Flour to prevent the dough from sticking.
Use a rolling pin to evenly roll the piece of dough out to ± ½ cm sheet.
Use a selection of heart shaped cookie cutters and press out shapes.
Grease a baking tray with spray and cook, or use a sheet of baking paper or a silicone mat. Place the cookies on the baking tray making sure to leave about 2 cm between each cookie to allow for baking.
Place dough shapes on the baking tray.
Bake at 180°C for ± 12 – 15 minutes.
Leave biscuits to cool.
For the Icing:
Beat together the egg whites and icing sugar for about 5-7 minutes or until the icing is thick and smooth.
Mix in your colouring, to the desired shade.
Add a drop or two of water if your icing is a bit thick. When you lift a spoon or beater out of the icing it should fall back into the bowl relatively quickly without leaving any trace.
Fill a piping bag and decorate as desired.
N.B: Mixing times, oven temperatures and baking times are merely a guide and need to be adjusted to suit your ovens and mixers
---