QUICK NAAN BREAD
Perfect as a side to soups, used instead of a wrap or served with your favourite curry.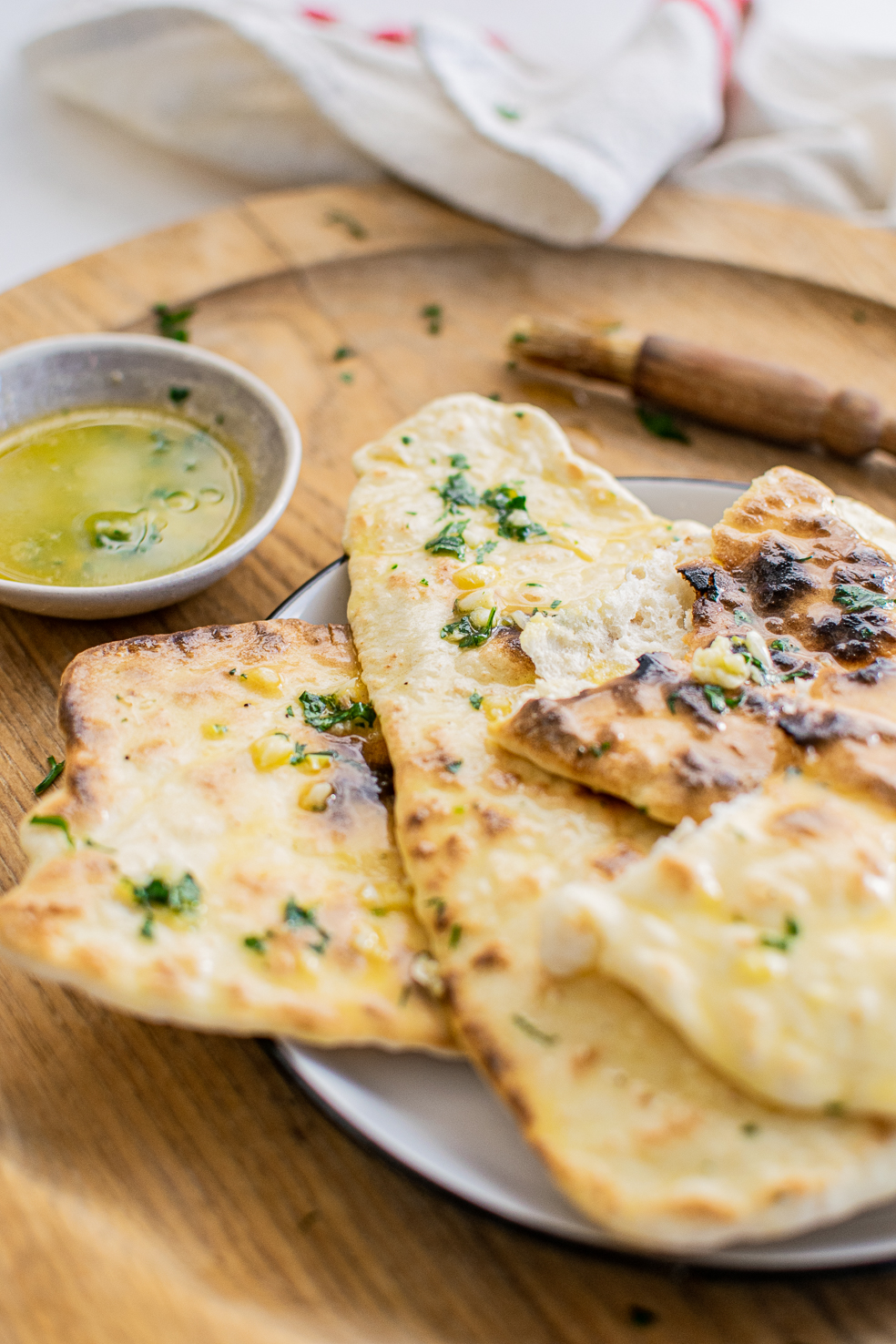 General Info
Preparation: 20 minutes
Baking: 15 minutes
Ready In: 45 minutes
Servings: 8
Ingredients
500 ml SUPREME Cake Wheat Flour plus extra for dusting
2.5 ml Salt
7.5 ml Baking Powder
250 ml maas or yogurt
50 g Butter
1-2 garlic cloves
chopped fresh herbs like parsley or coriander
Recipe Instructions
1. Sieve the dry ingredients together in a bowl
2. using a fork stir in the maas, until you have a dough you can knead.
3. Tip out the dough onto a lightly floured surface and knead until the dough is smooth and elastic but not sticky to the touch. You may need to add a little extra flour.
4. Divide the dough in half and then in half again and then once more until you have 8 equal size pieces.
5. Using a rolling pin roll each ball to about 1.2 cm thickness.
6. Place in a hot pan and cook for about 1 minute or until you see bubbles start to form in your bread. ITs okay if the pan side down gets a little charred this replicates the tandoor oven naan are usually cooked in. Once the bubbles have risen, flip over your bread and cook the other side for a further minute or until golden and slightly charred. You could also use a cast iron skillet for these.
7. Once all the naan are cooked. Melt the butter and sti in the chopped garlic and fresh herbs.
8. Using a pastry brush, brush both sides of each naan with the melted garlic and herb butter and serve immediately.
Alternatively you could make these ahead of time and just reheat the naan before service, brushing with the butter, only when hot and ready to serve.
---