CHOCOLATE GANACHE CUPCAKES
These exquisite cupcakes makes a really special Easter treat, simply decorated with pastel coloured candy eggs.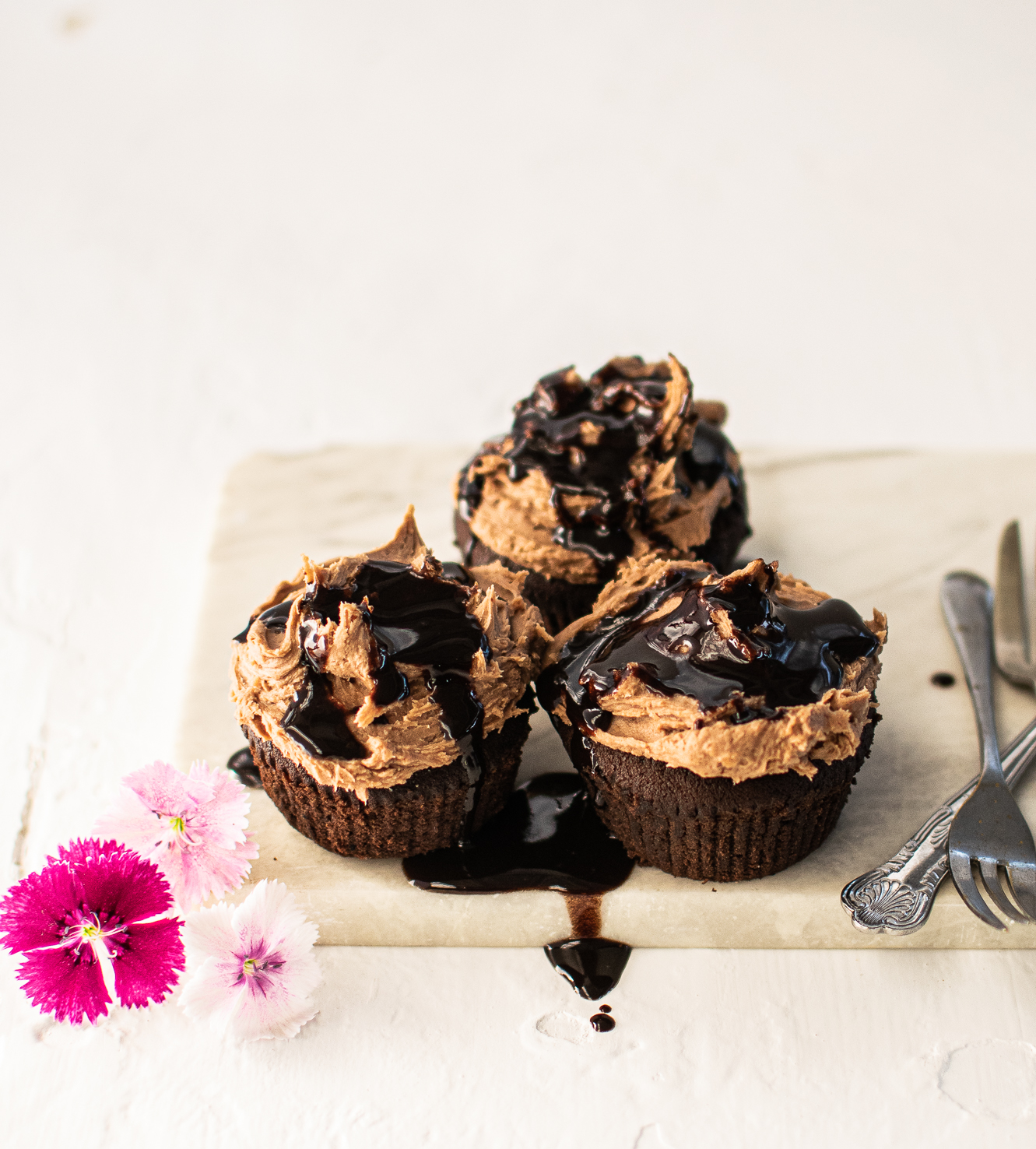 General Info
Preparation: 1 hour 20 minutes
Baking: 25 minutes
Ready In: 1 hour 45 minutes
Servings: 24 Cupcakes (size dependent)
Ingredients
Cupcakes:
½ cup Boiling water
30 ml Sunflower oil
250 ml Cocoa powder
170 g softened Butter
350 g Castor sugar
2 Eggs
5 ml Vanilla extract
315 g SUPREME Cake flour (sifted)
5 ml Baking powder
½ teaspoon Salt
250 ml Sour cream
Creamy Chocolate Ganache Frosting:
½ cup Fresh cream
2¼ cups Milk chocolate buttons
5 ml Butter
Chocolate Ganache Drizzle:
100 ml Fresh Cream
300 g Milk or Dark Chocolate
Recipe Instructions
For the Cupcakes:
1. Pre-heat oven to 180°C and line muffin trays with cupcake cases.
2. Gradually add boiling water and oil to cocoa in a small bowl, stirring until well blended. Cool slightly.
3. Beat butter and castor sugar together in a large bowl with an electric mixer at high speed, until well blended. Add eggs, one at a time, beating well after each addition. Blend in vanilla extract.
4. Combine flour, baking powder and salt in a medium bowl. Add to butter mixture alternately with sour cream, beating well after each addition.
5. Add cocoa mixture to the batter. Beat until well blended.
6. Pour batter evenly into cupcake cases. Bake for 15 – 20 minutes or until a skewer comes out clean.
7. I sometimes remove the paper cases from the cupcakes before icing to give them a slightly more grown up feel.
For the Ganache Frosting and Drizzle:
8. Bring cream to the boil. Reduce heat to low and stir in milk chocolate buttons until chocolate is completely melted.
9. Take off the heat, stir in butter and let it cool down. Beat with an electric mixer until light and fluffy. Ice cupcakes as desired.
10. For the Milk or Dark Chocolate Ganache, Heat the cream and stir in chocolate. Set aside to cool a little but not enough that it sets cold.
11. Drizzle over iced cupcakes
---