OLD FASHIONED BUTTERMILK RUSKS
This traditional recipe contains no sugar, the sweetness comes from dipping in your cup of tea!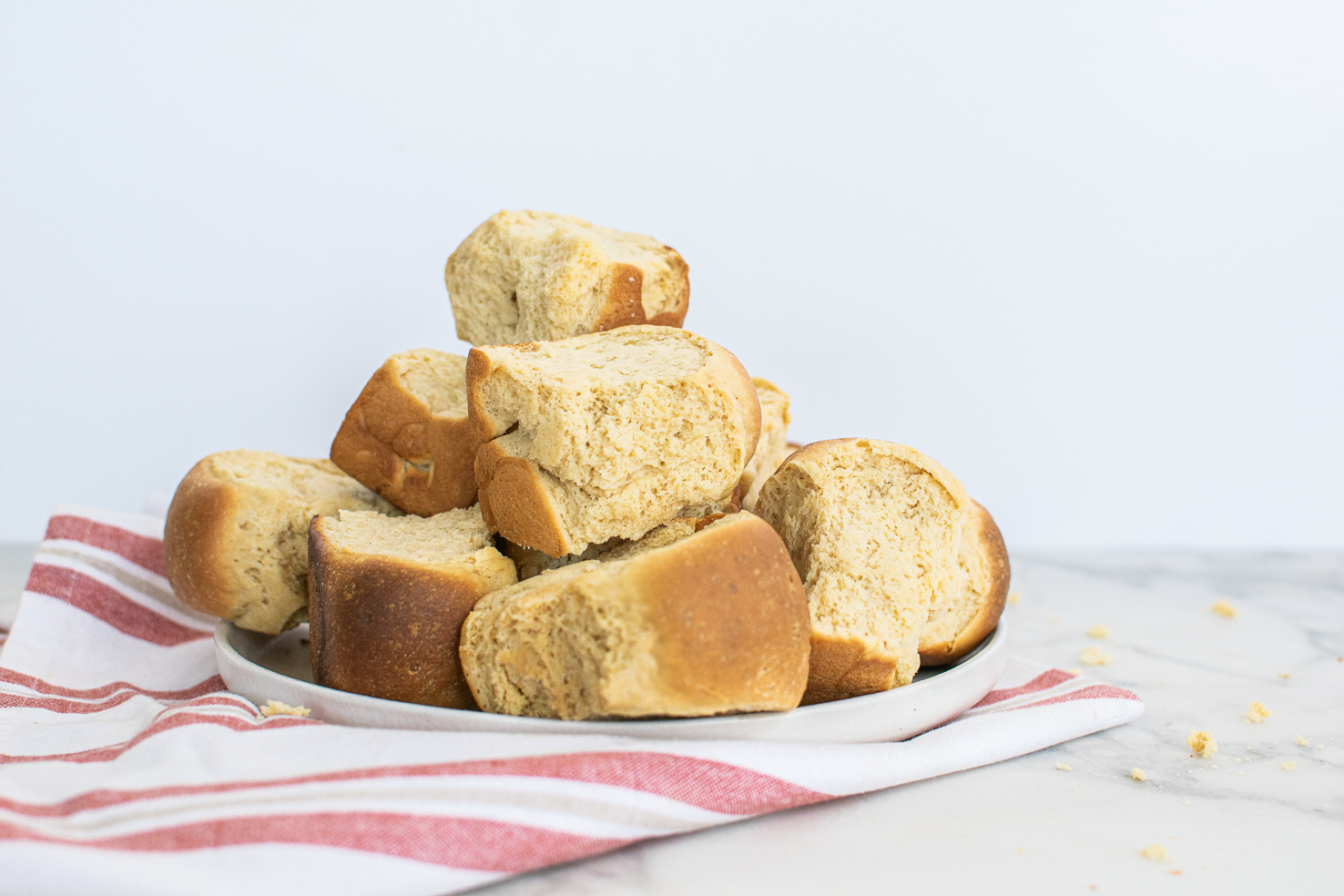 General Info
Preparation: 2 hours 30 minutes
Baking: 9 hours
Ready In: 11 hours 30 minutes
Servings: approx 20 Rusks
Ingredients
750 ml Buttermilk, room temperature
215 g Butter, melted
20 g Dry yeast
100 g Castor sugar
Pinch of salt
5 ml Bicarbonate of soda
1.3 kg SUPREME Cake Wheat Flour
Recipe Instructions
1. In a large mixing bowl, mix together buttermilk, melted butter and yeast. Stir until the yeast has dissolved and leave to stand for a couple of minutes, so that the yeast starts to bubble slightly.
2. Add the sugar, salt and bicarbonate of soda and mix well.
3. Start adding the flour to the wet mixture – add two thirds and combine well. Add the remaining flour, continuously kneading, until the dough becomes pliable and elastic.
4. Place the dough in a lightly oiled bowl, covered loosely with lightly oiled cling wrap then a damp cloth, and leave to prove for 45 minutes, or until doubled in size.
5. At this stage, pre-heat the oven to 180°C. Shape the dough into small balls and place, tightly packed, into a well-greased roasting dish or deep baking tray (roughly 35x25cm). I found the best way to do this was to divide the dough in half and then in half again and repeat until I had the desired size rusk I'd like to end up with once they've proved and baked.
6. Cover with a damp cloth again and leave to prove for a second time (45 minutes).
7. Bake in pre-heated oven for 30 – 40 minutes, or until cooked through. Gently tear the pieces apart and place onto a baking tray. Return to the oven, pre-heated to 100°C, and leave to dry out for more or less 8 hours.
---