MOIST LEMON SPONGE
Serve with some freshly candied lemon rind for a gorgeous spring treat.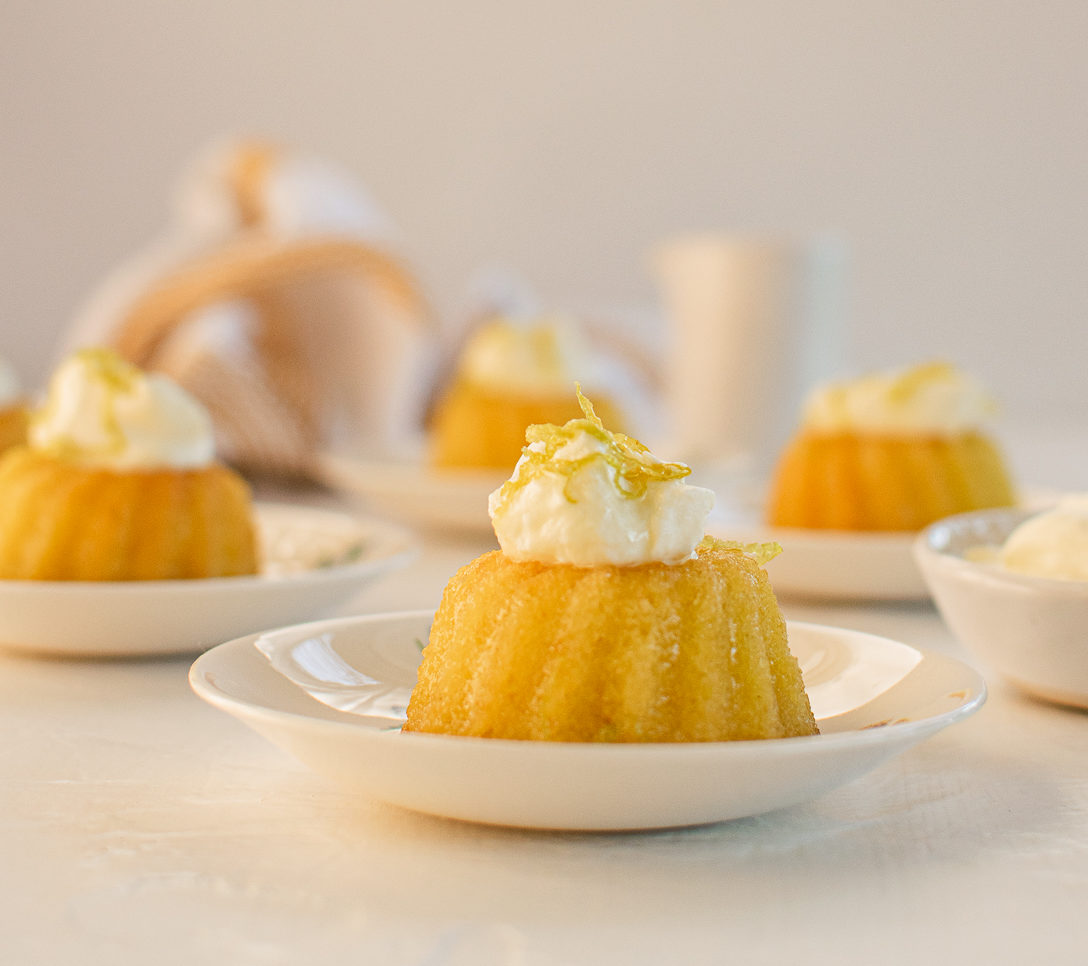 General Info
Preparation: 45 minutes
Baking: 45 minutes
Ready In: 1 hour 30 minutes
Servings: 1 Layer Cake/ 12-18 mini bundts or 1 loaf
Ingredients
Sponge:
170 g Salted butter at room temperature
170 g Castor sugar
3 Lemons, zested
4 Large eggs at room temperature
170 g SUPREME Cake Wheat Flour
5 ml Baking powder
1 g Salt
Lemon syrup to soak sponge:
220 g White sugar
220 ml Fresh lemon juice
To serve:
Lemon zest
Whipped cream
Recipe Instructions
For the sponge:
1. Pre-heat oven to 180°C and grease a mini bundt tins or muffin tins or a loaf tin.
2. With a hand blender, cream butter, sugar and lemon zest on high speed until light and fluffy. Gradually add eggs to the mixture, one at a time, allowing them to be well mixed, so the mixture won't curdle.
3. Sift flour, baking powder and salt together. Add to mixture and mix on low speed until just incorporated. Do not over mix!
4. Spread mixture evenly into tins, leaving a small dip in the centre, as the mixture will naturally rise up higher in the centre in the oven.
5. Bake for 30 to 40 minutes (half this time for the mini bundts), or until the sponge bounces back under your touch, or a skewer comes out clean.
For the lemon syrup:
6. In a pot, bring lemon juice and sugar to the boil, stirring until sugar has dissolved.
7. Slowly pour over the sponges until soaked in.
8. Leave to cool, turn out and serve with whipped cream and lemon zest.
---