MALVA PUDDING WITH BAKED FRUIT
A fruity version of a classic winter pudding.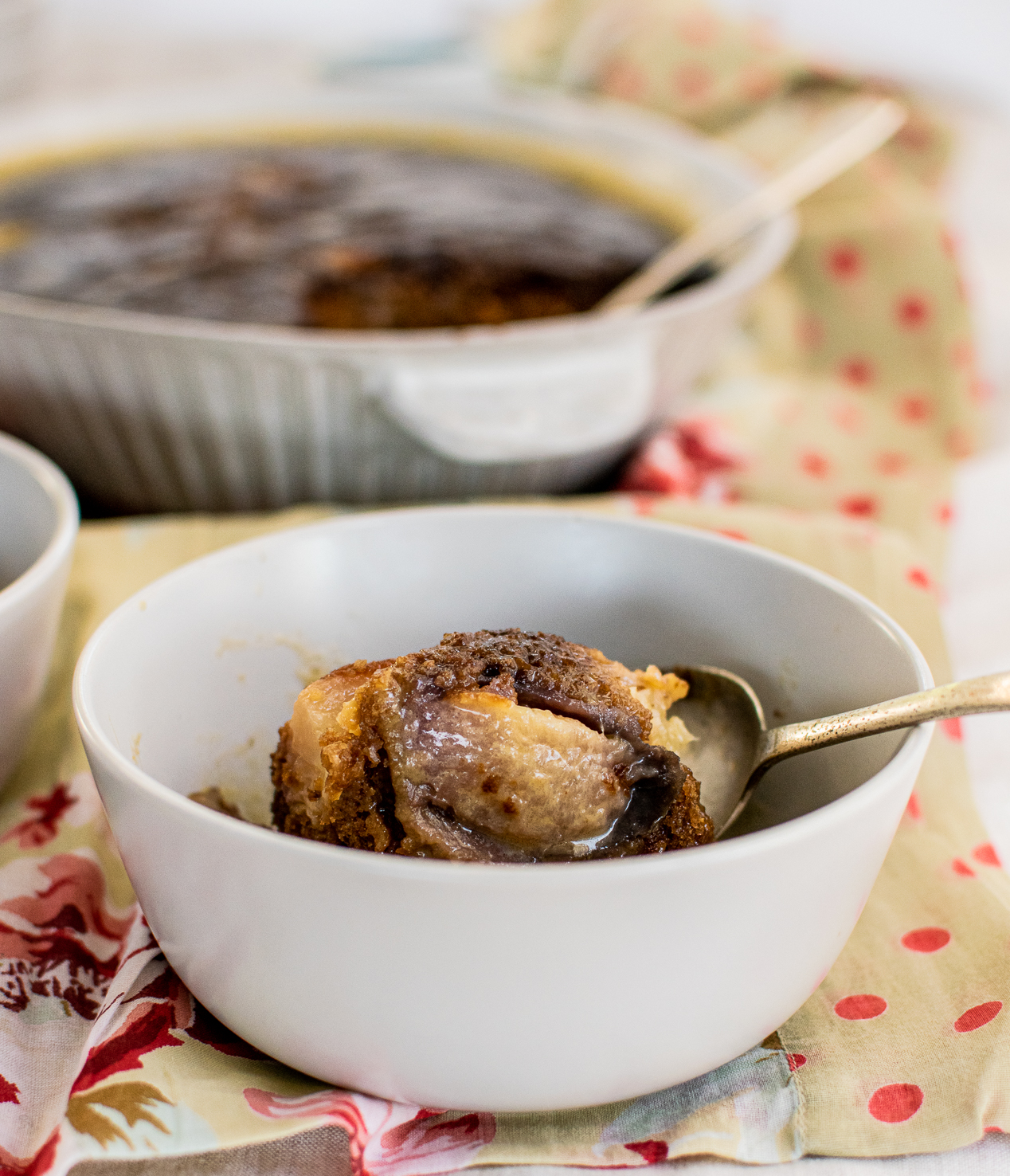 General Info
Preparation: 30 minutes
Baking: 1 hour 15 minutes
Ready In: 1 hour 45 minutes
Servings: 8 to 10 people
Ingredients
For the Malva Pudding:
4 Eggs
30 ml Apricot Jam
300 g SUPREME Cake Wheat Flour
10 ml Bicarbonate of soda
10 ml Vinegar
320 ml Caster Sugar
60 ml Brown sugar
10 ml Butter
160 ml Milk
6 Nectarines, pip removed and quartered
For the Cream Sauce:
120 g Butter
80 ml Sugar
60 ml Hot Water
185 ml Heavy Cream
10 ml Vanilla
Recipe Instructions
For the Malva Pudding:
1. Preheat the oven to 180°C and grease an oven dish or muffin pan.
2. Whisk the eggs and sugar until thick & creamy, then add the jam.
3. Melt the butter. Add melted butter and vinegar to the egg mixture.
4. Sift the dry ingredients together and add this together with the milk to the mixture.
5. Place quartered nectarines into the based of baking dish
6. Pour into an oven dish and bake 1¼ hours.
For the Cream Sauce:
1. Place all the ingredients into a medium sized saucepan over a medium heat and bring to the boil.
Once the pudding has come out of the oven, pour half the sauce over it and serve with the remaining sauce and either whipped cream or ice cream.
---