LEMON PANCAKES WITH BLUEBERRY SAUCE
blueberry sauce that can be made in the microwave and quick small batch lemony pancakes!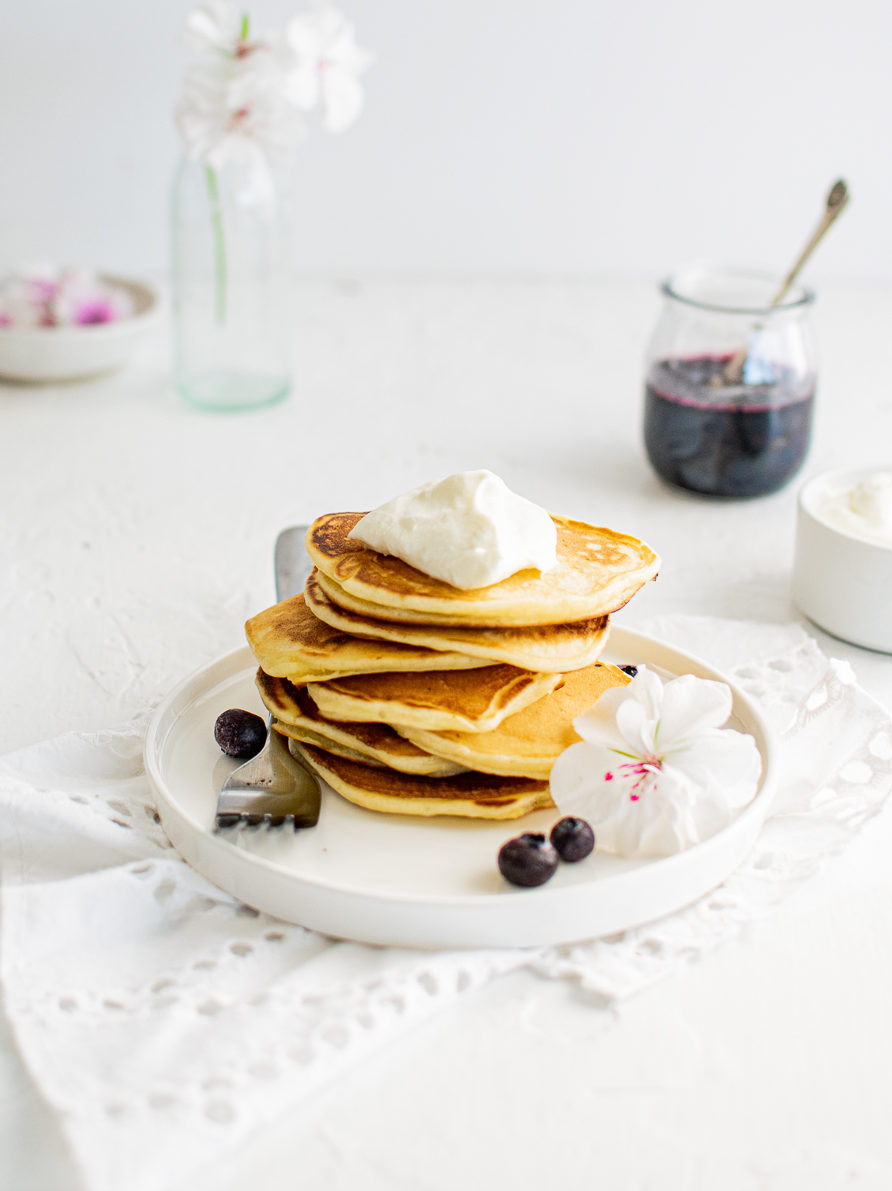 General Info
Preparation: 1 hour
Baking: 30 minutes
Ready In: 1 hour 30 minutes
Servings: 2 people
Ingredients
For the pancakes:
100 g SUPREME Cake Wheat Flour
15 ml Sugar
7.5 ml Baking Powder
Pinch Salt
100 ml maas
2.5 ml Vanilla Essence
1 Egg
25 ml Oil
Zest of half a lemon
For the blueberry sauce:
250 ml frozen or fresh blueberries
80 ml sugar
For serving:
60 -80 ml Full fat greek yogurt
60 ml Toasted shaved coconut
5 ml lemon zest
Recipe Instructions
1. To make the pancakes, sift the dry ingredients together in a bowl, then whisk in the wet ingredients and continue to whisk until you have a smooth batter. Lastly add the lemon zest.
2. Leave in the fridge for 30 minutes or even overnight and then get on making your blueberry sauce.
3. Heat a non-stick pan to medium. Spoon a large tablespoon of batter for each pancake.
4. Wait for the bubbles to appear and pop on the surface before flipping over.
5. For the blueberry sauce, place the blueberries and sugar in a microwavable jug and stir. heat for 1 minute at a time for up to 10 minus, stirring after each minute. You will see the blueberries form a thin syrup initially and then finally the blueberries "wrinkle" a bit and it's done. If you leave it to cool, it will thicken up a bit. Use the syrup slightly warm so it pours well.
6. Serve pancakes stacked up with dollop of yogurt, lemon zest, blueberry sauce and shaved coconut.
---