MILK TART
A South African tradition made hip with gorgeous modern stencil dusting.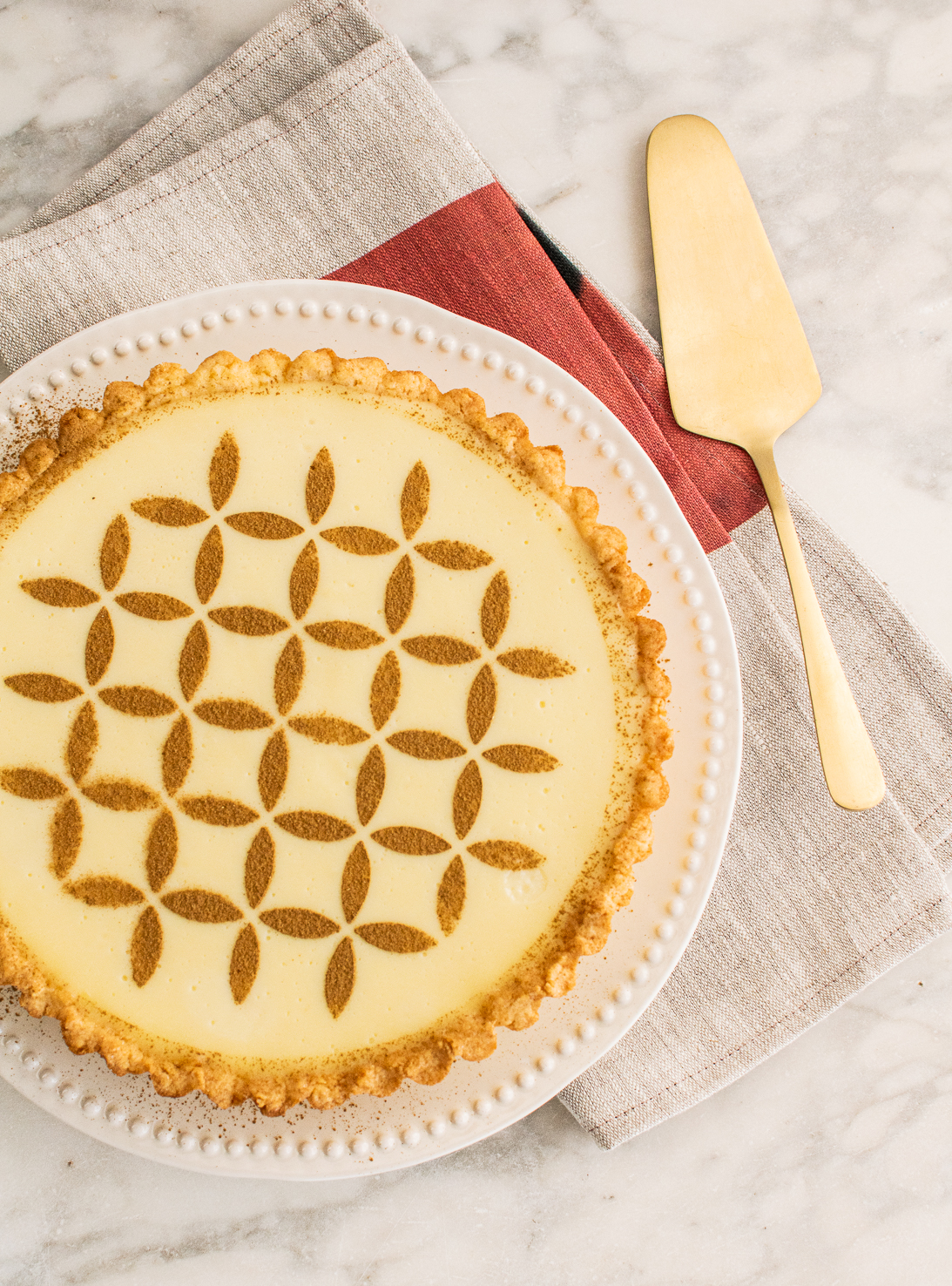 General Info
Preparation: 2 hours
Baking: 40 minutes
Ready In: 2 ½ hours
Servings: 1 Tart
Ingredients
For the pastry:
115 g Butter
125ml White Sugar
1 Egg
500ml SUPREME Cake Wheat Flour
A pinch of salt
10ml Baking powder
For the filling:
1lt Milk
3 eggs
250ml White Sugar
30ml SUPREME Cake Wheat Flour
30ml Cornflour
Pinch of salt
15g Butter
5 ml Vanilla essence
Ground cinnamon for sprinkling
Recipe Instructions
For the pastry:
1. Pre-heat oven to 180°C.
2. Cream butter and sugar, add egg, flour, salt and baking powder. Combine to form a dough.
3. Press dough, ½ cm thickness, into 2 small or one large lightly greased tart dish, 25 – 30 cm. Line with baking paper and fill with rice. Bake blind for 30 minutes then remove the rice and paper and return to the oven for a further 10 minutes until golden brown.
For the filling:
4. Bring milk to the boil
5. Beat eggs well and add sugar, cornflour, flour and salt.
6. Pour boiling milk into the mixture and stir well
7. Return to the stove and stir continuously until mixture thickens, add butter and vanilla essence and pour into blind baked pie dough lined case or cases
8. Allow to set in fridge
9. Dust with Cinnamon
TIP: Use a stencil with a simple design for your cinnamon dusting.
 
---