GINGER NUTS
These buttery, old-fashioned gingernuts strike a lovely balance between snap and chew.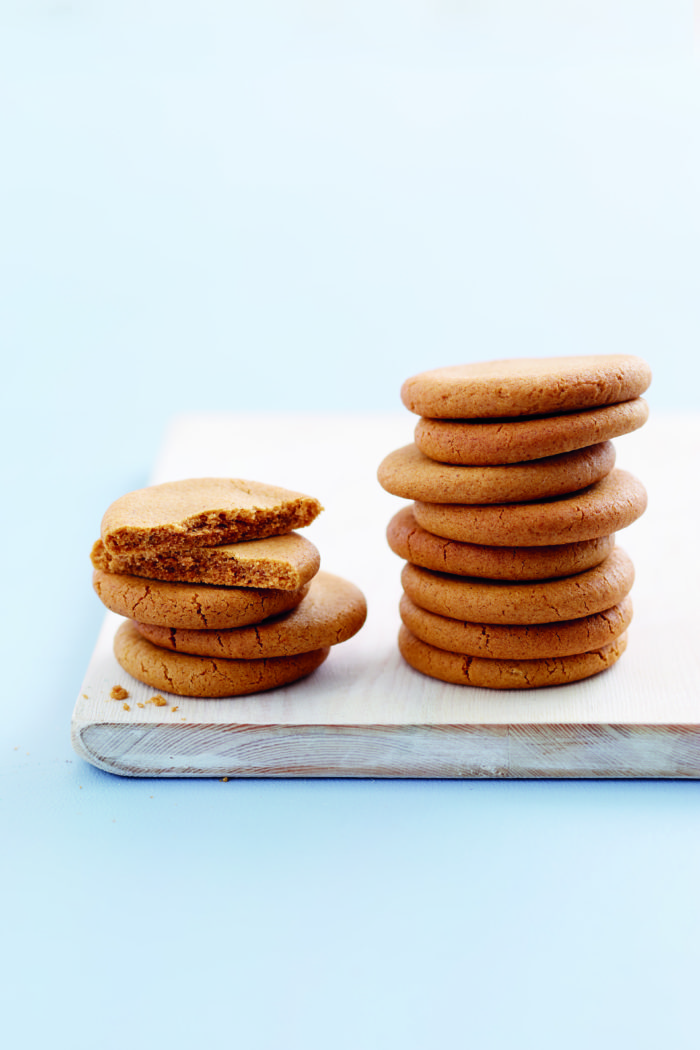 General Info
12 Minutes
Serves: 14 Cookies
Ingredients
125 g SUPREME Cake flour, plus extra to dust
50 g Butter, chopped, plus extra to grease
½ teaspoon Bicarbonate of soda
2 teaspoons Ground ginger
1 teaspoon Ground cinnamon
2 teaspoons Castor sugar
75 g Golden syrup
Recipe Instructions
Pre-heat oven to 190°C. Lightly grease two baking trays. Sift the flour, bicarbonate of soda, ginger and cinnamon into a large bowl.
Mix in castor sugar and set aside.
Put butter in a small pot and measure in the syrup. Heat gently until butter has melted. Pour liquid into flour bowl; stir well.
Divide dough into 14 equal pieces and roll each into a ball. Space them apart on the greased trays and flatten them a little.
Bake for 12 minutes. Transfer to a wire rack to cool completely.