GINGER CRUNCHIES
Sometimes the simplest bakes can be the most rewarding. Chewy on the bottom and crunchy on top, these are sure to hit the sweet spot.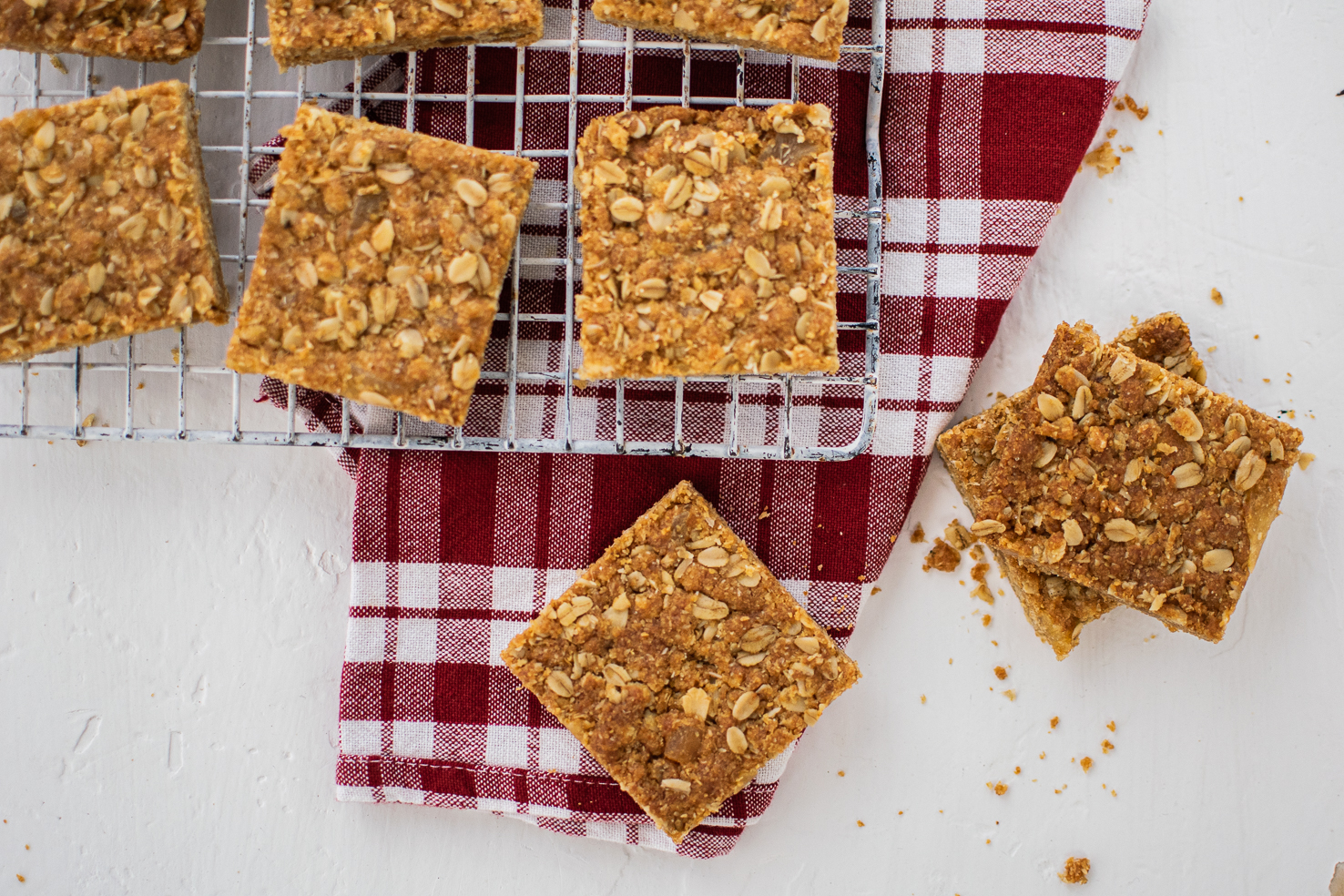 General Info
Preparation: 15 minutes
Baking: 25 minutes
Ready In: 40 minutes
Servings: 30 squares
Ingredients
250 g Butter
10 ml Golden syrup
5 ml Bicarbonate of soda
500 ml Rolled oats
250 ml Desiccated coconut
250 ml SUPREME Cake Wheat Flour
250 ml Sugar
10 ml Ground ginger
125 g Glacé ginger
Recipe Instructions
1. Pre-heat oven to 180°C.
2. Melt the butter and the syrup together. Add the bicarbonate of soda and stir until it froths. Mix all the dry ingredients in.
3. Add the Glacé ginger
4. Flatten the mixture out onto a 26×36 cm greased and lined baking tray or 30x30cm tin.
5. Bake at for 20-25 minutes until golden brown. Slice while warm, but leave to cool in the tray.
---