CREAM PUFFS WITH CHOCOLATE GLAZE
These are a real crowd pleaser. And can be served with a dusting of icing sugar if you don't have any chocolate!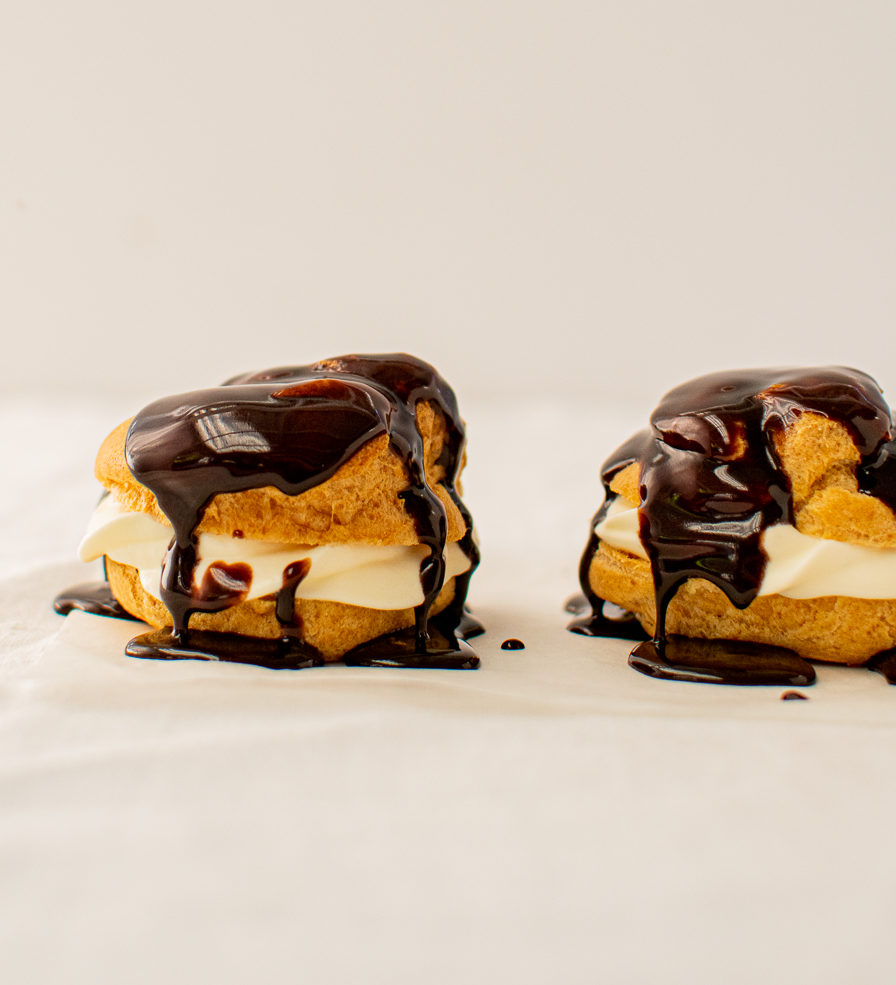 General Info
Preparation: 45 minutes
Baking: 30 minutes
Ready In: 1 hour 15 minutes
Servings: 24- 30 depending on size
Ingredients
For the Pastry:
250 g Water
150 g SUPREME Cake Wheat Flour
100 g Butter
4 Eggs
Pinch Salt
For the Ganache:
100 g Chocolate
50 – 100 g Cream
For the Filling:
Whipped cream
Recipe Instructions
1. Preheat the oven to 200C
2. Place water, butter and salt in a pot, as soon as the butter has melted and the water starts to boil, add flour.
3. Cook over a low heat and stir until mixture comes off the sides of the pot.
4. Place mixture in a bowl and let cool to the touch.
5. Stir in the eggs one at a time with a wooden spoon until the mixture is smooth and shiny.
6. Place into a piping bag with a large plain round nozzle.
7. Pipe profiteroles spacing them a few centimeters apart.
8. Bake for 20-30 minutes or until golden brown. Set aside to cool.
9. Whilst profiteroles are baking, whip the cream and place in a piping bag and put back in the fridge.
10. Then heat the cream and add the chocolate. Less cream will give you a thicker sauce. Stir until the chocolate has melted. Set aside to cool slightly but not in the fridge otherwise it will set.
11. Slice the cooled profiteroles horizontally and then pipe the whipped cream onto the bottom half and place the tops back on. Place on a serving plate.
12. Pour the cooled ganache over the profiteroles and serve.
---