COCONUT BANANA BREAD WITH LIME DRIZZLE
A delicious loaf with a zesty lime drizzle.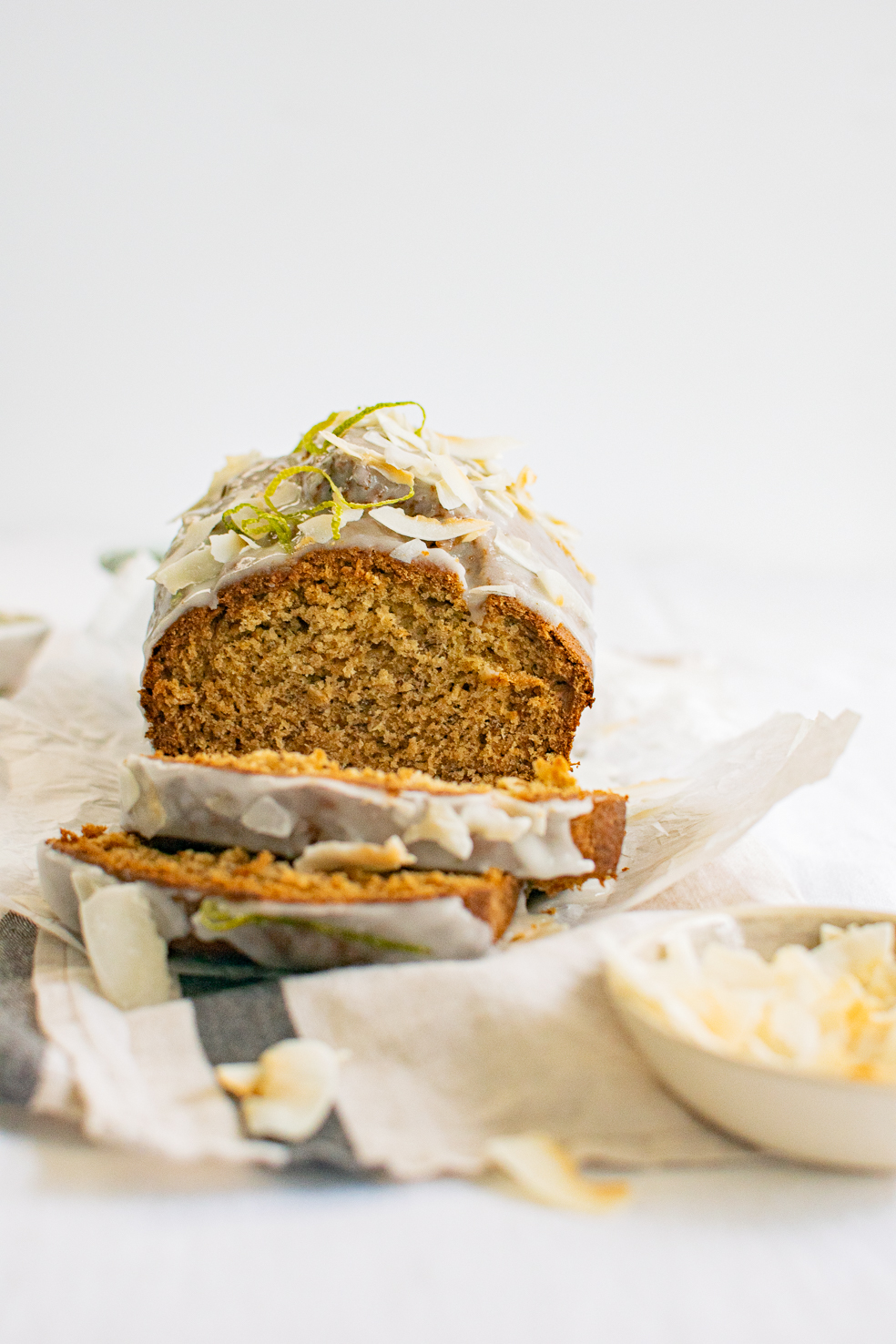 General Info
Preparation: 40 minutes
Baking: 1 hour
Ready In: 1 hour 40 minutes
Servings: 1 Loaf
Ingredients
250g SUPREME Cake Wheat Flour
3.75 ml Bicarbonate of soda
2.5 ml Salt
200 g Castor sugar
55 g Butter, softened
2 Large eggs
375 ml Mashed ripe banana (about 3 bananas)
60 ml Plain low-fat yoghurt
15 ml Dark rum
2.5 ml Vanilla extract
125 ml Desiccated coconut
For the drizzle:
1 cup Icing sugar
30 ml Fresh lime juice
1 Lime zest
80 ml Shaved coconut, toasted
Recipe Instructions
1. Pre-heat oven to 180°C.
2. Combine flour, bicarb and salt, stirring with a whisk.
3. Place castor sugar and butter in a large bowl; beat with a mixture at medium speed until well blended. Add eggs 1 at a time, beating well after each addition.
4. Add banana, yoghurt, rum and vanilla, beating until blended. Add flour mixture and beat at low speed just until moist.
5. Stir in coconut. Spoon batter into a 23 x 5 cm loaf pan coated with cooking spray and sprinkle with 1 tablespoon coconut.
6. Bake at 180°C for 1 hour or until wooden toothpick inserted in centre comes out clean. Cool in a pan for 10 minutes on a wire rack. Remove from pan.
For the drizzle:
7. Combine icing sugar, juice & zest, stirring with a whisk. Drizzle over loaf and top with toasted shaved coconut.
8. Cool completely on wire rack.
---