CHOCOLATE BIRTHDAY CAKE
Simple sprinkles and some candles make for the perfect party cake!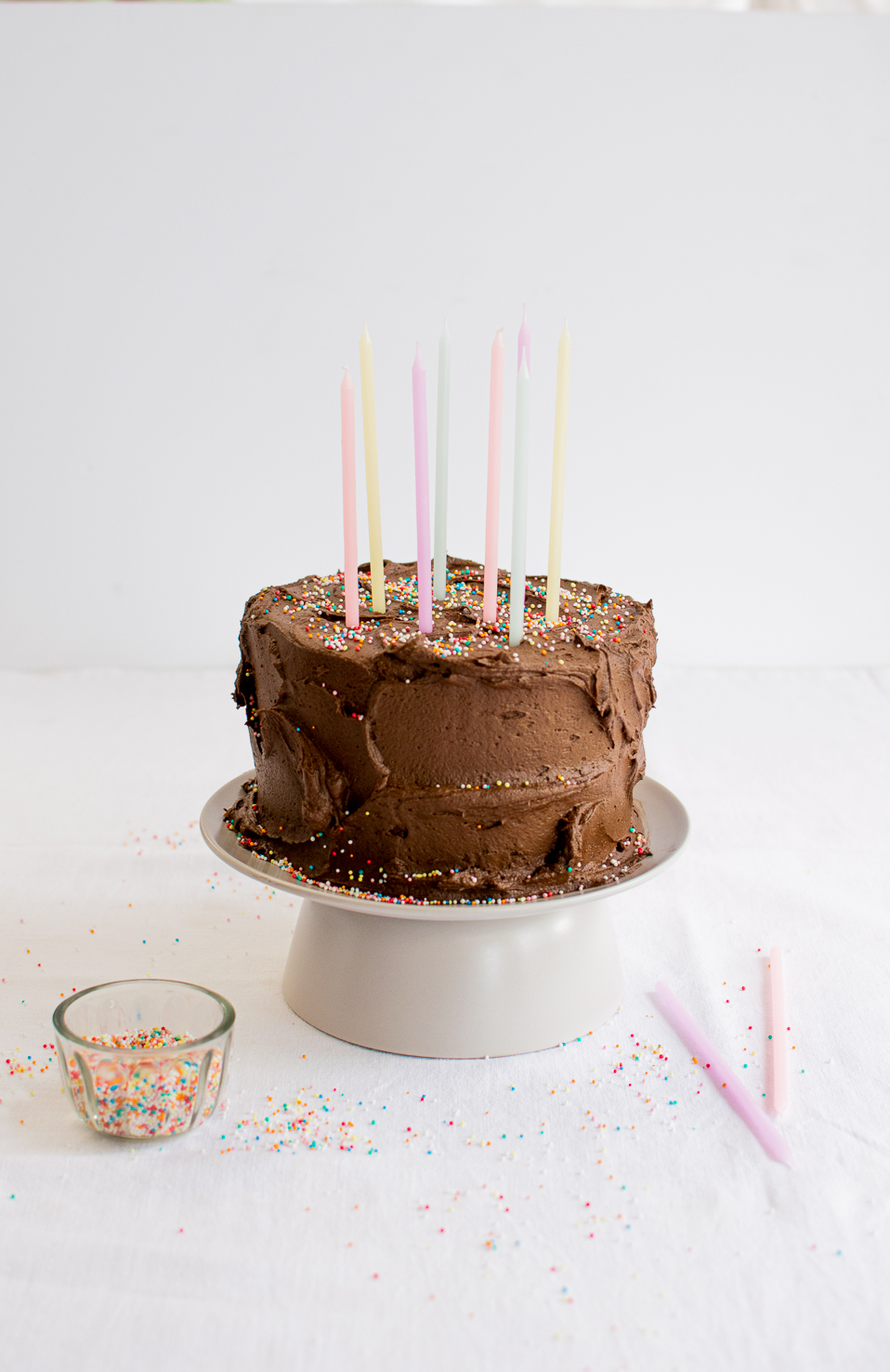 General Info
Preparation: 1 hour 15 minutes
Baking: 45 minutes
Ready In: 2 hours 15 minutes
Servings: 15cm Cake to serve 8-10 people
Ingredients
Sponge:
1 cup Sugar
4 Eggs
180 ml Water
5 ml Vanilla essence
125 g Butter
250 g SUPREME Cake Wheat Flour
30 g Cocoa powder
5 ml Salt
10 ml Baking powder
Chocolate Buttercream:
170 g Butter
1 cup Cocoa powder
660 g Icing sugar
3/4 cup Milk
10 ml Vanilla essence
100's & 1000's
Recipe Instructions
For the sponge:
1. Pre-heat oven to 180°C and grease and flour two 15cm cake tins.
2. Beat sugar and eggs until fluffy. Heat water, vanilla essence and butter. Add to the egg and sugar mixture and mix until well combined.
3. Sieve all dry ingredients and add to the wet ingredients. Mix until well combined.
4. Pour evenly into the two prepared tins. Bake for 35 – 40 minutes in the pre-heated oven, or until an inserted skewer comes out clean.
5. Cool for 10 minutes before removing the cakes from the tins.
To make the icing:
6. Cream butter until light and fluffy. Stir in cocoa and icing sugar alternately with milk and vanilla. Beat to a spreading consistency.
7. Place a small amount of icing on a serving plate and top with one sponge layer. Spread the top with icing, then stack the second cake on top.
8. Ice cake between layers and around the cake roughly.
9. Sprinkle with 100's & 1000's. Top with candles and serve.
---