CHEDDAR ZUCCHINI MUFFINS
Great for lunchboxes, picnics, or a quick visit from your friends. Can be kept in the freezer and defrosted daily for the perfect snack.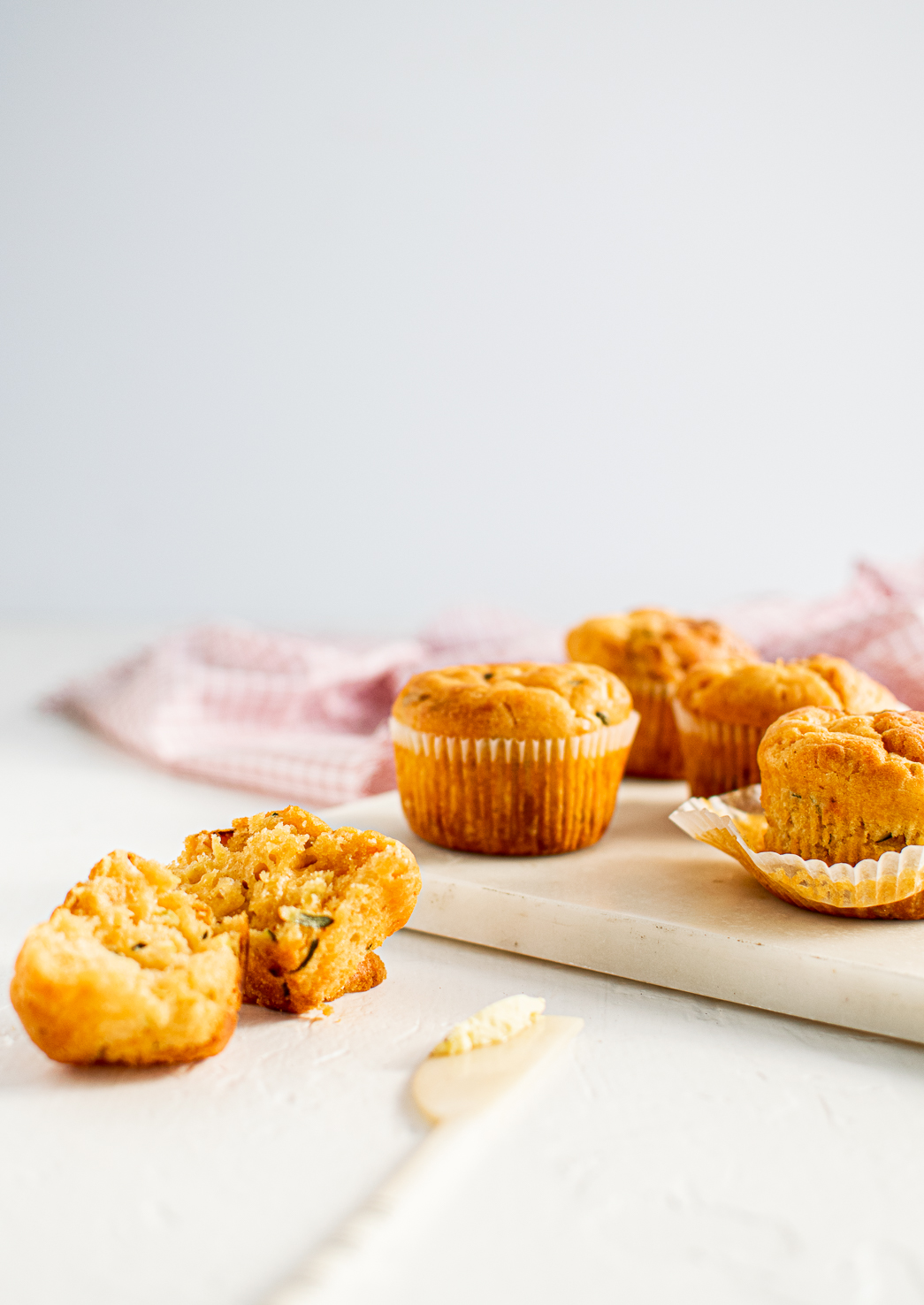 General Info
Preparation: 30 minutes
Baking: 35 minutes
Ready In: 1 hour
Servings: 9
Ingredients
220 g SUPREME Cake Wheat Flour
10 ml Baking powder
5 ml Salt
70 g Sugar
2 Eggs
100 g Zucchini, grated
100 g Cheddar Cheese
250 ml Maas
Recipe Instructions
1. Preheat the oven to 180°C and grease a muffin pan or place in muffin papers in tins.
2. In a large mixing bowl, combine the flour, baking powder, salt, sugar and set aside.
3. Whisk the buttermilk and egg together. Add the wet ingredients to the dry ingredients and fold together until just incorporated.
4. Stir in the zucchini and cheddar cheese until evenly dispersed.
5. Spoon the batter into the prepared muffin tin (about 3/4 full) and bake for 25 – 35 minutes or until the tops are just golden and a skewer inserted in the center comes out clean.
---