BRAAI BREAD
Savoury Barbecue Loaf made using SUPREME Cake Flour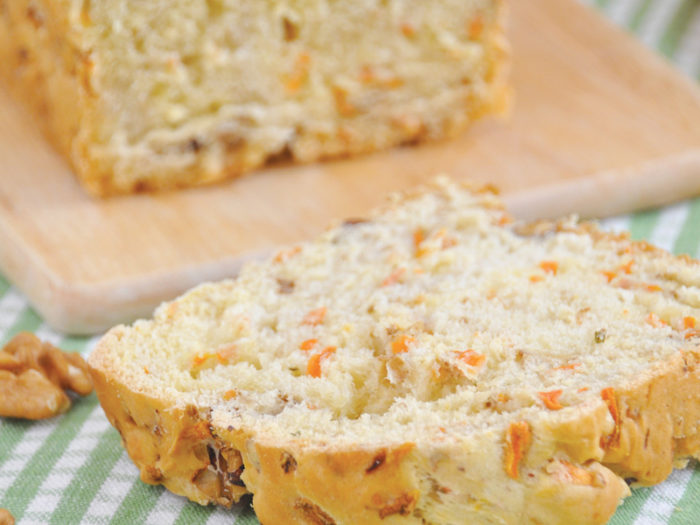 General Info
Preparation: 30 minutes
Baking: 40 minutes
Ready In: 1 hour 10 minutes
Servings: 1 loaf
Ingredients
325 ml Milk

160 g Tafelberg Maize Meal

130 g SUPREME Cake Flour

50 g Margarine

40 ml Sugar

3 Eggs

5 ml Salt

15 ml Baking powder

1 Onion

12 ml Chopped celery

2 Carrots (Medium)

1 Green pepper (Small)

2 ml Dried sage
Recipe Instructions
Chop or mince vegetables together.

Pour boiling milk on the maize meal; add margarine and leave to cool.

Add lightly beaten egg to maize mixture.

Sift flour, salt and baking powder together and add to the maize mixture.

Stir in the remaining ingredients and pour into a greased baking tin.

Bake at 200°C for 40 minutes.