BAKE YOURSELF BROWNIE JAR
These jars are filled with all the dry ingredients to bake brownies. Simply add the wet ingredients and bake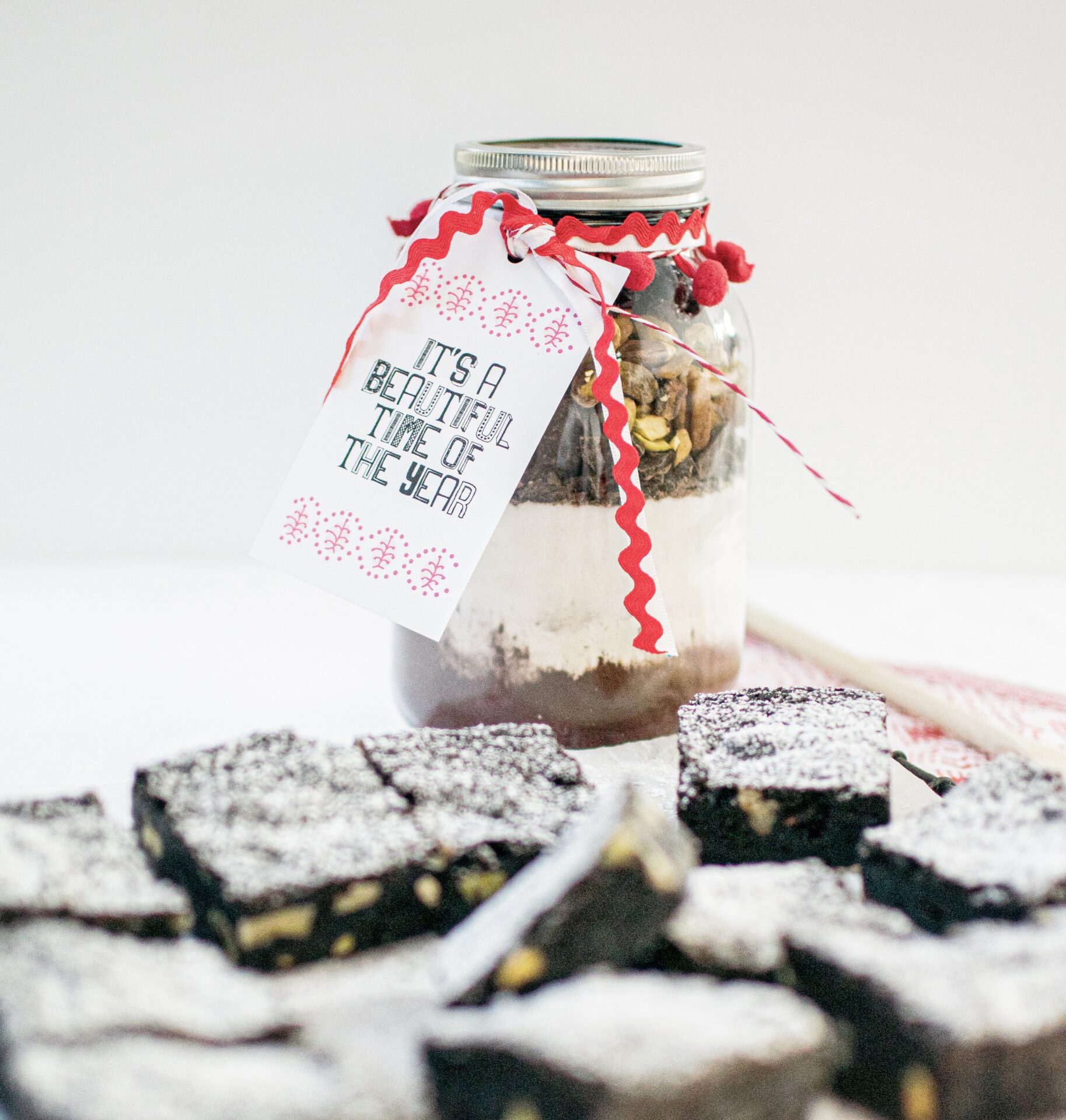 General Info
Preparation: 1hour
Baking: 30 minutes
Ready in: 1 hour
Servings: 15 brownie squares
Ingredients
For the jar:
1 lt glass jar with lid
40 g cocoa powder
30 g SUPREME Cake Flour
2.5 ml Baking powder
175 g Castor sugar
100 g Dark chocolate, chopped
60 g Pecan nuts
60 g Pistachio nuts
60 g Dried cranberries
Decorative ribbon and gift tag
To make the brownies:
125 g Butter
2 Eggs
5 ml Vanilla essence
Recipe Instructions
For the jar:
Ensure the jar is clean and free of any dust.
Carefully spoon in the ingredients one by one forming neat layers.
Once all the ingredients have been added, close the lid tightly.
Decorate with festive ribbons, gift tags and stickers.
Don't forget to include a recipe for the making of the brownies as shown below, this can be hand written and included inside the jar or printed out.
To make the brownies:
Preheat the oven to 180C
Grease and line a 15cm x 20cm baking tin
Melt the butter and chocolate in a double boiler.
Whisk in the eggs and vanilla
Stir in the dry ingredients, nuts, cranberries and chocolate
Spread into the prepared tin and bake for 30 minutes. The brownies will still be a little soft to the touch in the middle.
Leave to cool and cut into 5cm x 5 cm squares.
---