AMAGWINYA / VETKOEK
Produce exceptional results every time with our SUPREME Cake Wheat Flour
Yields ± 297 Amagwinya / Vetkoek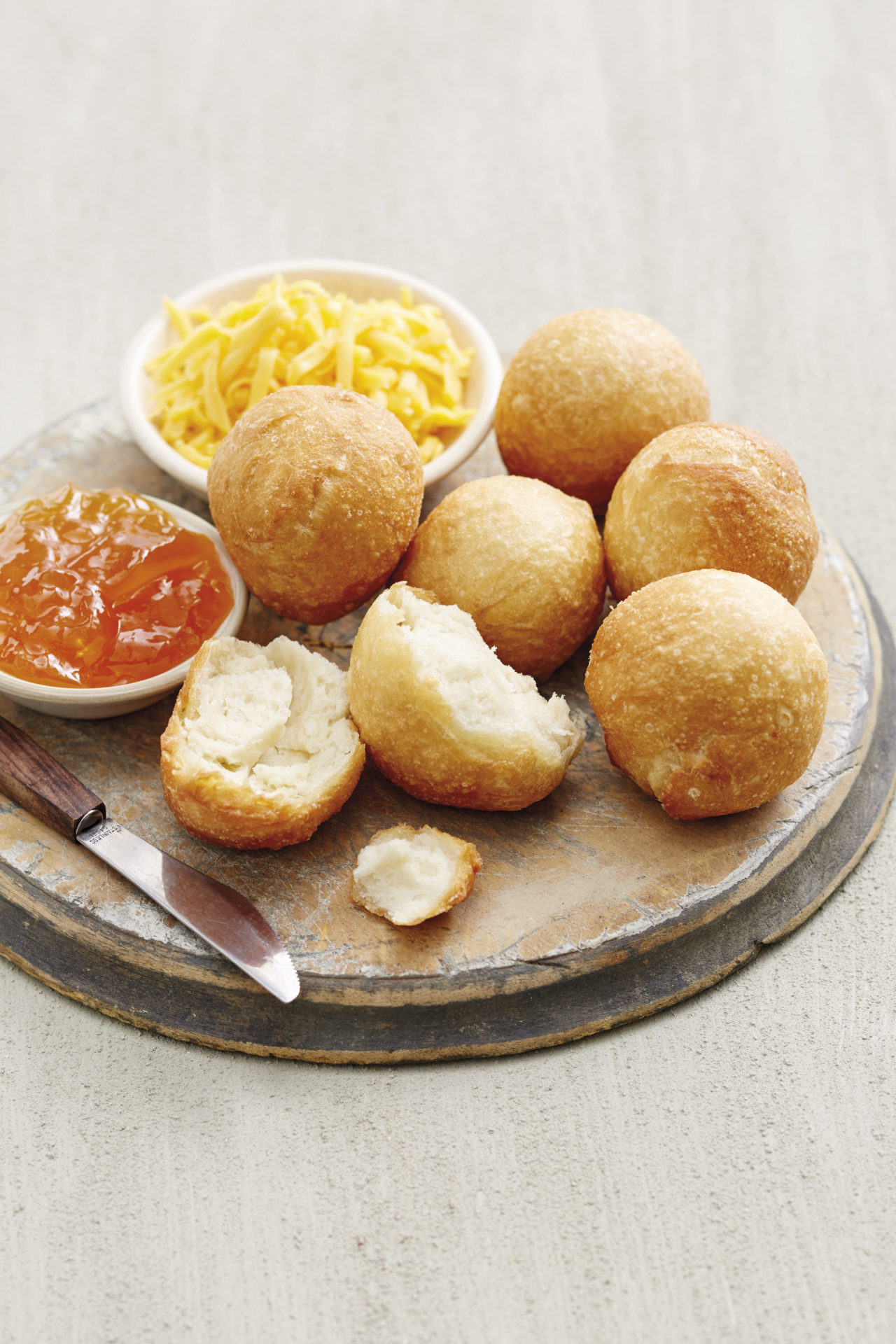 General Info
Raw weight: 0.100 kg per vetkoek
Baked weight: 0.090 kg per vetkoek
Shelf life: 2 days
Production time: 1.5 hours
Yield: 195 vetkoek
Ingredients
12.500 kg SUPREME Cake Wheat Flour

0.625kg Instant Dry Yeast

6.400L Luke Warm Water

Sunflower Oil for Deep Frying
Recipe Instructions
1.Place Prepared Mix, yeast and water into a suitable mixing machine (Spiral recommended).
2.Mix in a spiral mixer for 2 minutes on slow speed and between 6 to 8 minutes on fast speed until dough is fully developed.
3.Final dough temperature should not exceed 26°C – 30°C
4.After mixing, remove the dough from the mixer and divide into the prescribed weights.
5.Cover the dough pieces with a plastic sheet and allow to rest for 10 minutes.
6.Mould dough into pieces using a bun divider.
7.Place onto greased baking sheets.
8.Place trolley into a pre-set prover operating at a temperature of 40°C and a relative humidity (Rh%) of 85%.
9.Prove for approximately 40 minutes.
10.Deep fry until golden brown on both sides. Oil at 170°
11.Drain well on kitchen paper.
N.B: Mixing times, yeast and water quantities, oven temperatures and baking times are merely a guide and need to be adjusted to suit local bakery and machinery conditio
---