AMAGWINYA / VETKOEK
Produce exceptional results every time with our Supreme Cake Wheat Flour
Yields ± 297 Amagwinya / Vetkoek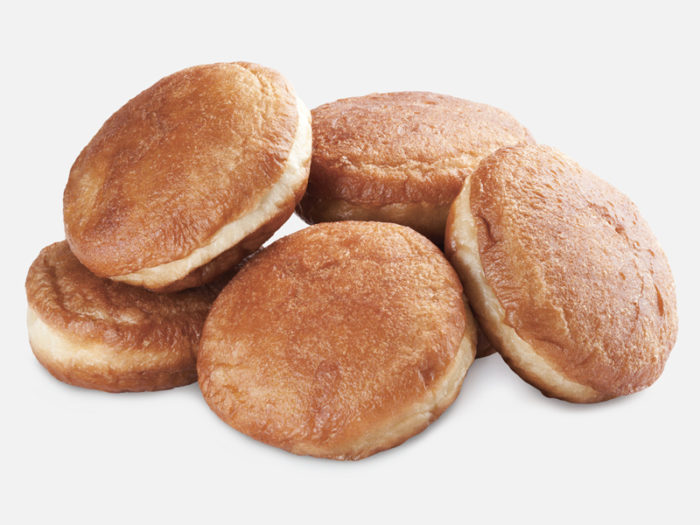 General Info
Preparation: 40 minutes
Baking: 40 minutes
Ready In: 2 hours
Servings: ± 297 Amagwinya / Vetkoek
Ingredients
12.5 kg Supreme Cake Wheat Flour

10 g Instant Dry Yeast

1.25 kg White Sugar

5 g Salt

8.76 L Luke Warm Water

Sunflower Oil for Deep Frying
Recipe Instructions
Sift the flour and salt together into a mixing bowl.

Add the yeast and sugar.

Pour the luke warm water over the dry ingredients, mixing together with a wooden spoon to form a soft, lump-free dough.

Cover the bowl or bucket with a clean damp cloth and leave in a warm place (near the stove or in a sunny corner) until the dough doubles in size.

Pinch off balls straight into oil.

Fry until golden brown on both sides.

Lift out with a perforated spoon. Drain well on kitchen paper towel.