Supreme is committed to delivering consistent quality, best practice and excellence our certification attests to this.
EXTERNAL Food Safety Certification at RCL FOODS Milling Division
RCL FOODS Milling division obtained HACCP (Hazard Analysis and Critical Control Point) certification in 2009 and moved onto obtain ISO22000 (an international qualification) together with PAS 220 (a British standard for controlling food safety hazards) in 2010. Currently RCL FOODS Milling Division is certified with FSSC 22000 which was obtained in 2012.
FSSC 22000 is an international Food Safety scheme which has been globally accepted and endorsed by the Global Food Safety Initiative (GFSI). FSSC 22000 is a combination of ISO 22000, ISO 22003 and ISO/TS 22002-1, formally known as PAS 220. The Foundation for Food Safety Certification was founded in 2004 and has a vision to be the world's leading, independent, non-profit, ISO based and GFSI accepted food safety certification scheme for the whole supply chain.
The Global Food Safety Initiative was created through the Consumer Good Forum in 2004. A number of CEO's from global companies decided to bring harmony to the various different food safety standards and reduce the number of duplicate audits in the industry. Today the GFSI, through a collaborative approach brings together food safety experts from the entire food supply chain and across the world to promote a harmonized approach to managing food safety across the industry.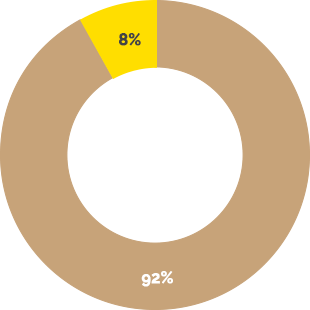 Alexander Forbes Risk Control Standards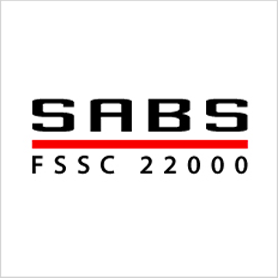 Our risk score improved to 92 %
An audit was conducted on 12 April 2011, utilizing the Alexander Forbes Risk Control Standards, The Occupational Health and Safety Act as a measure of compliance. The objective was to achieve a "target" score of 90% on each of the six modules.
This was the second audit conducted by Alexander Forbes and a score of 92% was achieved, which was 11% higher than the score obtained in 2010.
Six modules were audited and the following scores were achieved:
Risk Control Organization – 93%
Fire Defence – 87%
Security – 98%
Emergency Planning – 91%
Safety and Occupation Health – 93%
Motor Vehicle Risk Control – 92%