VANILLA MUFFINS
With our Vanilla Muffin Mix you can easily produce superior muffins.
Yields ± 115 Vanilla Muffins.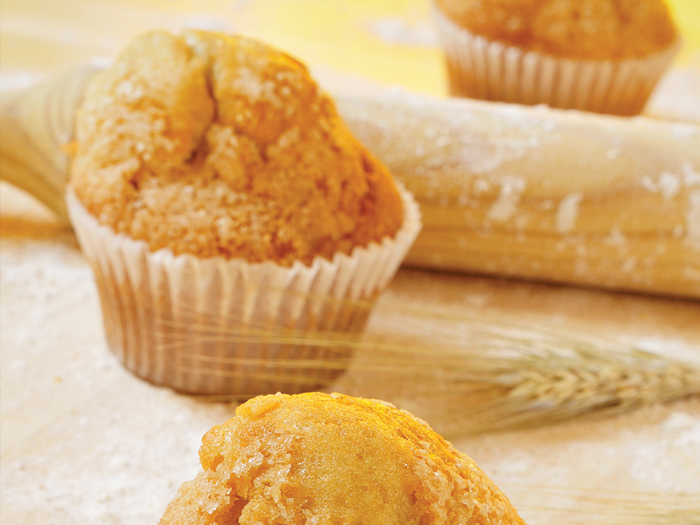 General Info
Preparation: 30 minutes
Baking: 20 minutes
Ready In: 1 hour 50 minutes
Servings: ± 115 Muffins
Ingredients
5 kg Plain Muffin Mix
1.75 kg Liquid Oil
1.5 kg Fresh Eggs
1 L Water
Recipe Instructions
Place the Muffin Mix, water and eggs into a mixing bowl.
Using a flat beater, set the mixing machine onto slow speed and mix for 1 minute.
Scrape down the mixing bowl, and mix for a further 4 minutes on fast speed whilst slowly adding the oil.
Scale ± 80g of muffin batter into a standard muffin paper cup, approximately three quarters full.
Bake at 200°C for 18 to 20 minutes (Do not over bake the muffins).
The muffin is considered baked when a knife is inserted and removed without any trace of batter sticking to the knife.
Muffins MUST be wrapped once cool, ± 1 hour after baking to ensure maximum shelf life.

N.B: Mixing times, yeast and water quantities, oven temperatures and baking times are merely a guide and need to be adjusted to suit local bakery and machinery conditions.