THEMBISA'S TEATIME VETKOEK
Made with SUPREME Cake Flour, these light and fluffy treats are yummy served warm with cinnamon sugar and honey.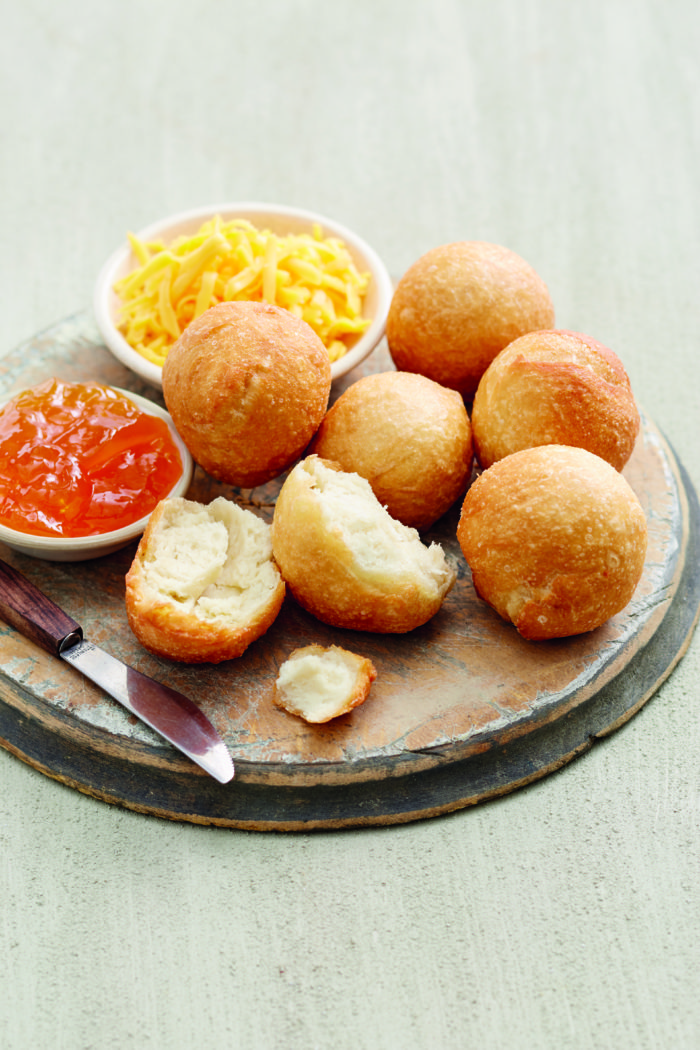 General Info
1.5 Hours
Serves: 12 (Size Dependent)
Ingredients
25 g / 2 tablespoons Sugar
10 g Dried yeast
Lukewarm water
845 g / 6 ¾ cups SUPREME Cake Wheat Flour
10 ml / 2 teaspoons Salt
Cooking oil for frying
Recipe Instructions
Mix the sugar and yeast with some of the lukewarm water and leave to foam.
Sift flour and salt. Pour yeast into flour and knead.
Leave the dough in the bowl and cover loosely with lightly oiled clingwrap and a damp cloth. Leave to rise for about 45 – 60 minutes until it is double its original size.
To fry the vetkoek:
Pour the cooking oil into a frying pan so you have ± 3 or 4cm of oil in the pan. Heat the oil to about 200°C. Divide the dough into balls about the size of a tennis ball. Flatten the dough until it is ± 3cm thick and about the size of your palm.
Place two or three of the flattened dough balls at a time into the heated oil. Fry each side until golden brown. Serve with butter and jam or cheese.