SAVOURY SCONES
Here it is! Supreme Flour's legendary Savoury Scones recipe. You're going to love how easy this recipe is.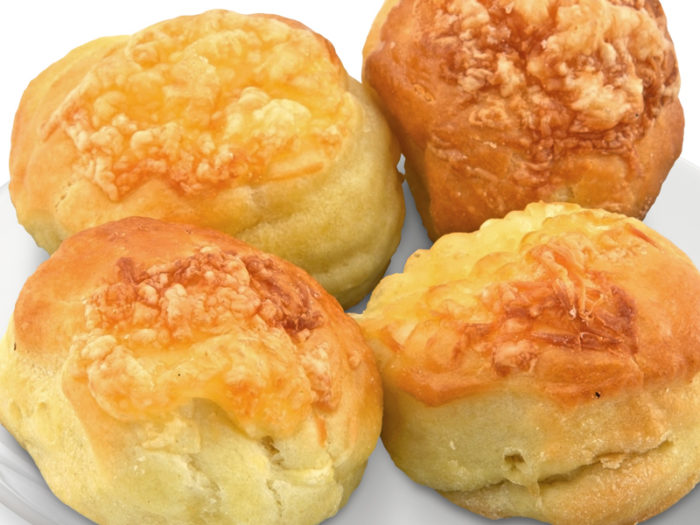 General Info
Preparation: 50 minutes
Baking: 10 minutes
Ready In: 1 hour
Ingredients
2 kg Supreme Cake Wheat Flour
2.5 kg Super Scone Mix
1 kg Milk
0.150 kg Eggs
0.5 kg Grated cheese
0.1 kg Chopped spring onion
0.05 kg Cayenne pepper
Recipe Instructions
Place Scone Mix, cheese, spring onions and cayenne pepper into a mixing bowl fitted with a flat beater.
With the machine set on slow speed, slowly add the milk and eggs.
Do not over mix and never switch the machine to speed 3!
Once a smooth dough has been achieved, switch off the machine. Mixing time should be about 30 seconds.
Place dough onto a floured surface and roll out to a thickness of about 2cm.
Cut out scones into squares using a pizza wheel to cut down on waste. Place onto prepared baking trays.
Egg wash the surface and allow to dry proof for 25 minutes.
Bake at 230°C for about 10 minutes or until golden brown.

Catch the demonstration and more on our Cake Wheat Flour Baking Module video online.