ROCK BUNS
Supreme Flour's delicious Rock Buns.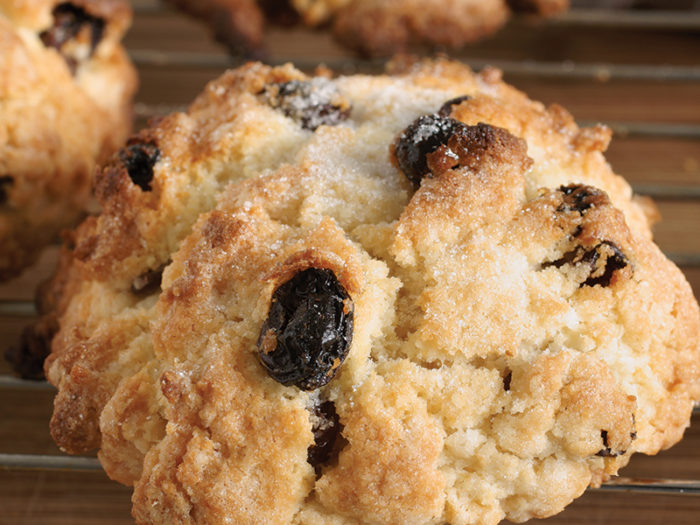 General Info
Preparation: 1 hour
Baking: 10 minutes
Ready In: 1 hour 10 minutes
Servings: Rock Buns
Ingredients
1 kg Plain scone off-cuts
0.260 kg Water
1.140 kg Baker's mix
Recipe Instructions
Place scone offcuts into a mixing bowl fitted with a flat beater.
With the machine set on SLOW speed, add the water. DO NOT OVER MIX, AND NEVER SWITCH THE MACHINE TO SPEED 3!
Add Baker's Mix during the last few seconds of mixing to avoid damaging the fruit.
Once a smooth dough has been achieved, switch off the machine. Mixing time should be around 30 seconds.
Allow the dough to rest for 10 minutes, covered with a plastic sheet to avoid skinning.
Hand drop the mixture onto a greaseproof paper lined baking sheet.
Allow rock buns to dry prove in the bakery for 30 minutes.
Egg wash the surface and sprinkle with white sugar.
Bake at 230°C for ± 10 minutes.
TOP TIPS!
We add water or milk to the dough to loosen it, making it easier to work with. The unbaked dough should be looser, and more elastic than scone dough. A handmade, "irregular" shape is what you're looking for when hand-dropping the mix onto the tray.
Watch the demonstration and more on our Cake Wheat Flour Baking Module video online and give them a try!