CONTINENTAL RYE LOAVES
A superior mix that delivers delicious Continental Rye Bread loaves.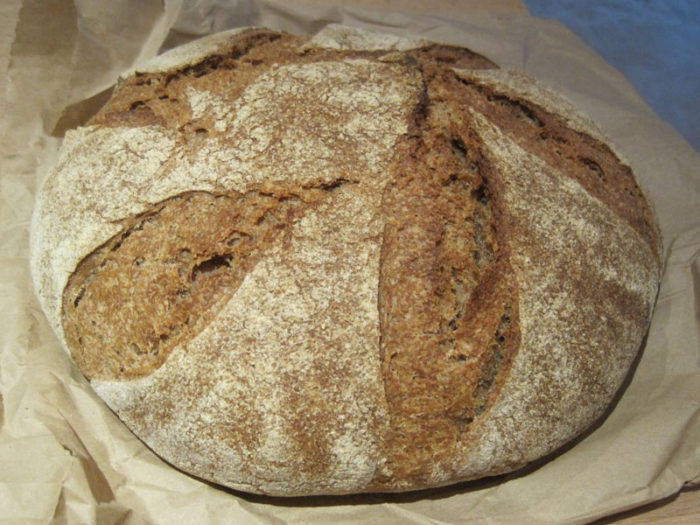 General Info
Preparation: 3 hours
Baking: 30 minutes
Ready In: 3 hours 30 minutes
Servings: ± 42 Loaves at 500g
Ingredients
12.5 kg Continental Rye Prepared Mix
0.5 kg Yeast (Compressed) or ⅓ for dry yeast
± 7.75 L Water
Recipe Instructions
Place Prepared Mix, yeast and water into a suitable mixing machine (Spiral recommended).
Mix in a spiral mixer for 2 minutes on slow speed and 4 minutes on fast speed. (For best results, DO NOT over mix the dough).
Final dough temperature must be between 29 and 30°C.
After mixing, place the dough in bulk on a table, cover with a plastic sheet, and rest for 30 minutes.
Cut the dough pieces into the prescribed weight, cover with plastic, and rest for a further 10 minutes.
Mould pieces by hand into the desired shape.
Place dough into a flour dusted fluted cane basket.
Allow to dry prove in the bakery. It is not necessary to place in a prover.
Prove for approximately 40 minutes.
Carefully remove the rye from the basket, place on a greased baking sheet, and place on trolleys.
Score the dough surface using a sharp knife, taking care not to collapse the product.
Place the trolley into a preheated oven at 250°C, and use liberal amounts of steam.
After 5 minutes, open the oven damper, and reduce the oven temperature to 200°C.
Bake for a further 25 minutes. For optimum flavour, the rye bread must not be underbaked.
Once cool, wrap the rye to maximise shelf life.

N.B: Mixing times, yeast and water quantities, oven temperatures and baking times are merely a guide and need to be adjusted to suit local bakery and machinery conditions.