BEER & CHEESE LOAF
Add half a cup of roughly chopped chives or parsley to the mix for a tasty herb loaf.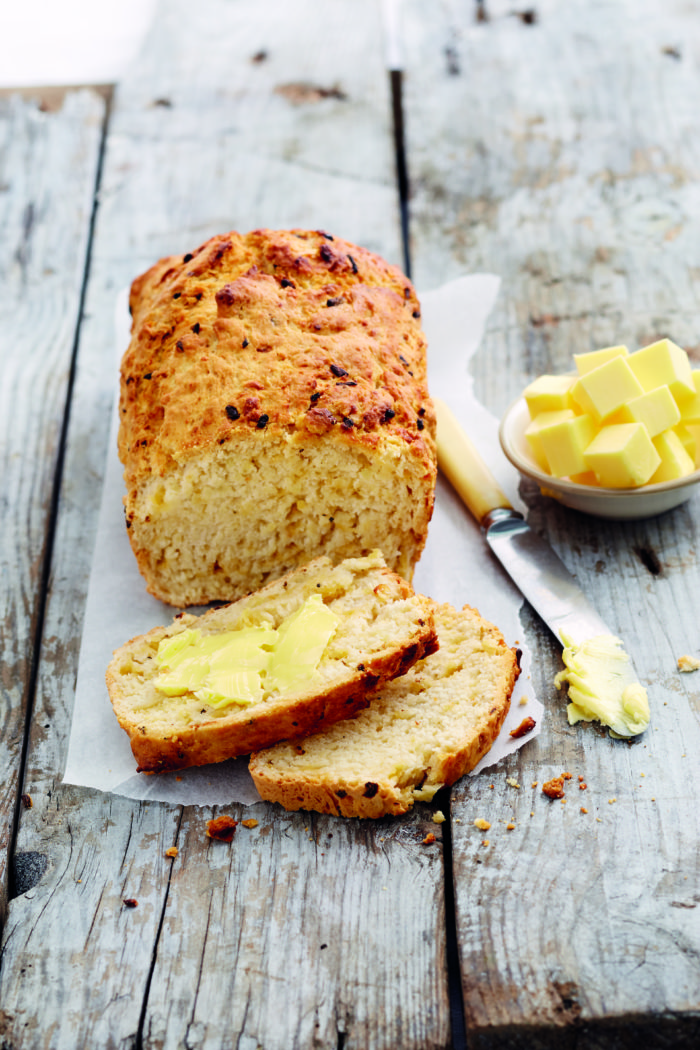 General Info
40 Minutes
Serves: 1 Loaf
Ingredients
1 tablespoon Olive oil
½ cup Finely chopped onion
¼ teaspoon Freshly ground black pepper
1 Garlic clove, minced
3 cups SUPREME White Bread Wheat Flour
3 tablespoons Sugar
2 teaspoons Baking powder
1 teaspoon Salt
1 cup Shredded mature cheddar
1 x 330 ml Bottle beer (lager)
2 tablespoons Melted butter, divided
Recipe Instructions
Pre-heat oven to 180°C.
Heat oil in a small skillet over medium-low. Add onion to pan and cook 10 minutes or until browned, stirring occasionally. Stir in pepper and garlic and cook for 1 minute.
Combine flour, sugar, baking powder and salt in a large bowl, stirring with a whisk. Make a well in the centre and add onion mixture, cheese and beer to flour mixture, stirring just until moist.
Spoon batter into a 23cm x 5cm loaf tin coated with cooking spray. Drizzle 1 tablespoon butter over batter.
Bake at 180°C for 35 minutes. Drizzle remaining 1 tablespoon butter over batter. Bake for another 25 minutes or until deep golden brown and a wooden toothpick inserted into the centre comes out clean. Cool in tin for 5 minutes on a wire rack. Remove from tin and cool completely on wire rack.