Competitions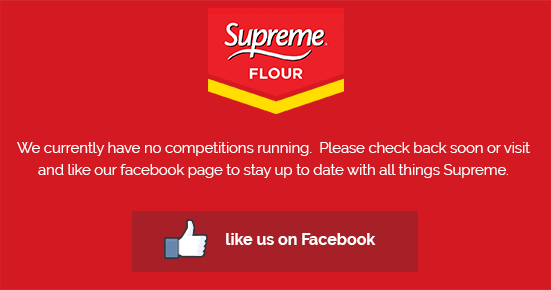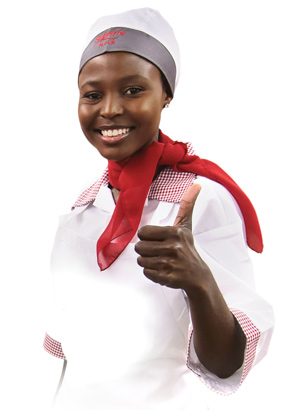 POSTED UNDER: News, December 3, 2013
CHRISTMAS COMES EARLY FOR VETKOEK PROMOTERS
"The concept is simple," says Senior Brand Manager for Supreme Flour and RCL Foods Milling Liezel van Bergen. "The Supreme Flour Vetkoek trolley promotion was launched at the beginning of November. During the six week period, promoters produce and sample vetkoek made from Supreme cake wheat flour at various Makro stores within Gauteng.
Once the promotion is complete, the vendors become the owners of the trolleys and equipment and begin the initial stage of building their own businesses. In addition, Supreme is encouraging current bake-for-profit entrepreneurs to grow their existing businesses by demonstrating the benefits of Supreme products."
Businesses that already use Supreme Flour have repeatedly commented on the major advantages and benefits of using it.This includes the consistent quality of the flour, reliable yields, and being able to produce the same amount of vetkoek every time from the same quantity of dough and therefore less wastage.
To gain first hand insight into theamagwinyaorvetkoekmarket, the Supreme Flour marketing team spent time in Soweto and gained some interesting facts from the community. It was established that large quantities of vetkoek are sold in the morning to people on their way to work or school and although it can be made using two types of dough (soft or stiff), consumers prefer the dough to be sweet.
"Taking all the insights and facts into account, the vetkoek trolley promotion and competition was developed and launched. This initiative is also considered a CSI drive, and as such it is important to RCL Foods Milling that we provide people with the skills and expertise necessary to start and operate a successful business independently," says Liezel.
"Promoters are equipped with all cooking utensils and ingredients to produce vetkoek, as well as the clothing and necessary promotional branding," says Elliot Sijovu Project Manager of the Vetkoek Initiative. "We selected promoters within the vicinity of the individual Makro stores as they already know the area and their target market, but it also means that they save on transport costs."
During the selection process, prospective applicants were interviewed and once selected underwent three days of intensive training where fundamentals like stock control, food safety, cleanliness, safety when working with heat and gas, and general etiquette when dealing with customers were dealt with
Nthabiseng Ramokgata, a promoter at Makro Woodmead says, "This trolley is a much better setup than I used in the past as I have been baking for family and friends for a long time, I have also been making and selling meals to people on the way to work.
I could never have afforded a trolley like this one supplied by Supreme Flour, and I'm very grateful for the opportunity to own this vetkoek trolley. With the knowledge that I have gained, I will be able to produce many vetkoek to sell and grow my own business."
Besides the nine promoters earning their trolleys, Supreme Flour will also be giving away a vetkoek trolley or one of five 8 week baking courses at Jabulani Cooking School in their Amagwinya Entrepreneurship Competition.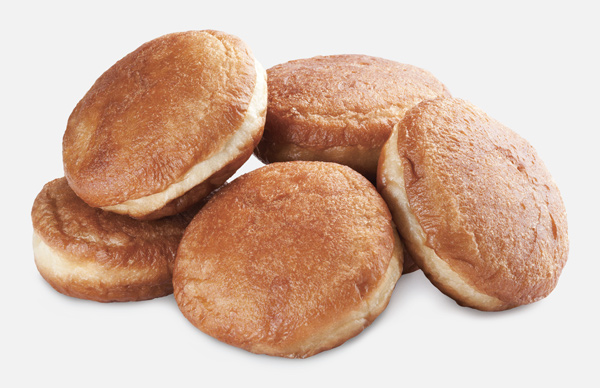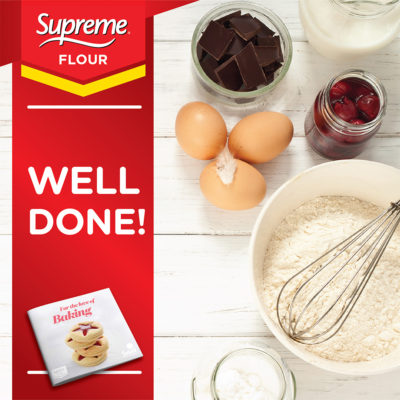 POSTED February 2, 2018'For the Love of Baking' Supreme Recipe Book Competition
Congratulations to these winners! You've each won a 'For the Love of Baking'

Read More